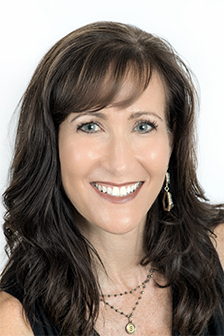 For many years, Sarasota has been known for its vibrant performing arts and culture, but recently its culinary scene has also taken off, growing in parallel right with the Sarasota real estate market.
If you're looking at homes for sale in Sarasota, FL, and you're a foodie like me, you'll want to know their proximity to great dining. I can help you get there. In particular, there are quite a lot of incredible regional burgers in Sarasota – signature items that you aren't going to find elsewhere.
Whether you're into 1950s diner-style or modern-day gourmet, burgers are all the rage in our city. Don't miss sampling some of the best unique burgers around at these Sarasota restaurants.
1. My Uncle's Burger at Indigenous
It's no surprise Indigenous makes the top of so many lists – its food is incredible across the entire menu. And the burgers are no exception, with this one originally being inspired from an Akron, Ohio drive-in. My Uncle's Burger is truly delectable and includes two grass-fed beef patties topped with cheddar and a house barbecue aioli sauce.
2. OMG Burger at Boca Kitchen Bar + Market
At Boca, the details matter. One of the best and most acclaimed Sarasota restaurants, Boca serves its beef burger with aged white cheddar, pickled onions, and a relish aioli for a savory-sweet sandwich. The side of parmesan truffle fries is the perfect final touch to this masterpiece.
3. Diner-style Burger at The Hob Nob Drive-In
The Hob Nob's thin, diner-style burger will take you back to the 1950s when The Hob Nob was first opened. This classic burger is served with crinkle-cut fries and a side of coleslaw in a cute, drive-in-style lunch counter.
4. Belushi Burger at Tony's Chicago Beef Co.
Another blast from the past, Tony's Chicago Beef Co serves an old-fashioned burger in a classic diner. The tasty patty topped with Swiss cheese, grilled onions, and mushrooms cost $6. Tony's has two locations, one in Sarasota and another in Venice
5. Brunch Burger at MADE
If you're between breakfast and a lunchtime burger, head to made to try their renowned Brunch Burger. This patty comes topped with bacon, aged cheddar, peppermilk sausage gravy, and a fried egg, as well as regular burger fixings.
---
Looking for a home in Sarasota?
---
6. Patricks 1481
Patricks 1481 is a local restaurant within a very short walking distance from my office. Every Monday, you can get an amazing $5 half-pound burger. Our South Beach Burger is our famous burger. You can even get it on a tossed salad if you prefer to not have a bun. So kick up your heels and walk on over to Patricks for a famous hamburger when you're in the area.
7. Brisket Shortrib Burger at Libby's Café & Bar
Need we say more? This burger is juicy, tender, and semi-sweet, offering a variation on the standard beef patty. It comes topped with classic hamburger fixings: cheese, lettuce, tomato, and pickle.
8. Black & Blue at Shakespeare's English Pub
Shakespeare has a number of burgers, and this one is a favorite: a Black Angus beef burger sprinkled with Cajun spices and layered with double cheese: Stilton blue and Swiss. Served with standard burger toppings and sides (fries or coleslaw), it's a must-try.
9. Southwest Bison Burger at Smacks Burgers & Shakes
This diner-tribute restaurant prides itself as offering antibiotic-free meat in a casual, fast-food setting. Just one of the many options, the bison burger is topped with guacamole, pepper jack, and jalapeño.
10. Wild Mushroom Wagyu Cheeseburger at The Capital Grille
This is not only one of the best burgers at Sarasota restaurants, but also the most unique. Whether it's the thick, crispy patty or the 15-year-aged balsamic drizzled on top, this burger might be the kind of hand-held fine dining selections.
---
Looking for a home in Sarasota?
---
Here at Michael Saunders Real Estate, we know our city well. From the top opportunities to buy homes in Sarasota to the city's best restaurants, I can help you navigate the ins and outs of Sarasota.
For more information on buying Sarasota real estate near premier culinary opportunities and other attractions, give me a call today at 941.266.0529 or email me at stacyhanan@michaelsaunders.com