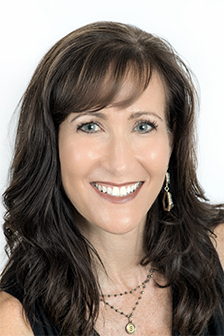 Things are still trending upwards in the Sarasota real estate market, according to the REALTOR®  Association of Sarasota and Manatee counties. Sarasota and other housing markets throughout Southwest Florida continue at a brisk pace.  The October numbers show us how busy our market has been and, with new listings increasing slowly, we have not been able to net increase because we keep selling homes faster than we can replace them.
According to Florida REALTOR®, the residential market data shows that more homes sold in the first nine months of 2020 than in the first nine months of 2019. In short, things are moving!
The October statistics reflect what we have seen for the last couple months: a rise in sales, higher prices, and fewer available listings. Low inventory and record low mortgage rates are fueling a buyer frenzy. We are down to almost a 20-year low in listing inventory with a low level of two months of supply for single family homes in Sarasota and 3.2-months for condos.
Out of state and local buyers keep showing a strong desire to upgrade. Data calculated from January 2020 to the current month, reflect year-to-date closed sales increased by 56.1% for the combine markets of Sarasota and Manatee counties.
2020 Trends
It remains a seller's market for Sarasota and Manatee County. As for the month of October the number of houses sold increased by 26.1% as compared to October 2019. While the single family closed sales increased by 30.1% and the condo market increased with a 39% jump in Manatee and a 29% increase in Sarasota.
The median sales prices for single-family homes in both counties increased slightly in October 2020 but are still up from October 2019. Sarasota single-family prices increased by 20.2% to $345,000. Condo prices increased year-over-year by 18.7% in Sarasota.
With buyer choices remaining limited going into 2021, listing your home today makes sense. Serious buyers are ready to move forward. With prices slowly increasing in this low-inventory market, you can feel confident about listing and possible obtaining multiple offers.
Once again, statistics show that cash sales are once again going up. Cash buyers today are migrating from urban markets like New York City and Chicago. With an increase in sales and rising prices, the dollar volume of sales jumped in all markets last month.
Despite our upside-down season due to COVID, our spring buying season became our summer of unprecedented real estate sales. With the exception that home pricing may continue to rise and with low interest rates still available, we anticipate buyer demand will lead us into 2021.
Sarasota proves that for many it is a perfect place to live and it appeals to a wide range of homeowners of all ages and lifestyles. If you're currently searching for your next home in Sarasota or Manatee County, send me an email at stacyhanan@michaelsaunders.com or call 941.266.0529. I can answer any question that you may have about the current real estate market in Sarasota and help you locate several options that are suitable for your needs.