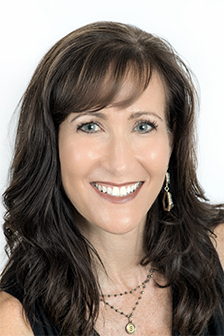 Sarasota and other housing markets throughout Southwest Florida have continued their rebound, with homeownership being pursued by millennials, first-time homebuyers, relocators, and investors – all looking to secure a home purchase.
According to many housing economists and trade experts, the housing market's statistics indicate a "V" shaped housing market. The "V" shape recovery, driven by a steady supply of buyers, generated increased web traffic and home showing requests over the past couple months. Home listing's views increased and appointment requests for both digital and in-person showings reflect an upward trend.
The statistics reflect that real estate prices have increased not only in Sarasota, but also in numerous other cities in the country. Low inventory, record low mortgage rates and a millennial demand for homeownership have created an interesting market with many buyers purchasing sight-unseen to avoid missing an opportunity.
With home sales pausing earlier this year and a drop in the housing market, homes sales rose and showed a rather significant recovery compared to the 2nd quarter. Based on the latest existing home sales report June and July's housing market also showed remarkable pending sales with both months up over 20% from last years pendings. As you see in the chart below, the Florida market in single-family homes has fully rebounded YTD.  
Sarasota and Manatee Remains a Seller's Market
Now that the first half of 2020 has ended, let's take a look at the last couple of months on the Sarasota housing landscape in this market review of Sarasota and Manatee real estate. So far, 2020 local real estate market has experienced great resilience. Out-of-state and local buyers showed a strong desire to move and live in Southwest Florida.
Though the number of houses sold decreased in the spring due to the pandemic and low inventory, the median home price continued to steadily rise across the board. The average price per square foot is up this year by 5.9% over last year and, more impressively, the average price sold per square foot for August is up by 10.8% compared to last year.
The average sales price for a single-family home in Sarasota and Manatee County was $432,000 in August this year, which represents an increase of 7.8% compared to August 2019. The median sales price was also higher by 6.6%. The median sale price percentage reflect the State of Florida's statistics as seen on the graph below. 
With higher average selling prices, some single-family homes are not staying on the market for long due to low inventory. Available inventory based on closed sales was 2.2 month supply, a decrease by 8.3% in August 2020, also down 23.7% from the previous year. The median time a home has remained on the market was 70 days of late, however, we're seeing many multiple offers in all price ranges when a property hits the market. With these conditions, buyers hoping to buy a home should expect competition and bidding wars, especially for each new property that comes into the market.
The Sarasota condo market has also proven to be strong in 2020, with a major 11.1% increase in pending August sales year-over-year.
In both July and August of 2020, there was a year-over-year increase in median sales prices for condos. July showed a 26.6% increase of new pending sales compare to July 2019 – which puts us in good shape for this fall. While August had a 7% increase in median sales price, as well as a 9.9% increase in average sales price compare to last year.
It remains a great time to buy in Sarasota or Manatee County
Southwest Florida coast is a unique market in that it has a long history of boom and bust cycles. Although hit hard in 2008 due to a large number of secondary homes throughout the State, the region also was one of the fastest States to recover. A constant influx of new buyers and people looking to relocate from other States continues to prop up the market.
With the expectation that home pricing may continue to rise and with interest rates remaining at all-time lows, it remains an excellent time to consider purchasing a home in Sarasota. If you're currently searching for your next ideal home in Sarasota or Manatee County, send me an email at stacyhanan@michaelsaunders.com or call me at 941.266.0529 with any questions.
I can answer any questions that you may have about the current real estate market in Sarasota, and help you find your dream home, whether it be on the beach, a golf course community, downtown, or the perfect neighborhood for your family.