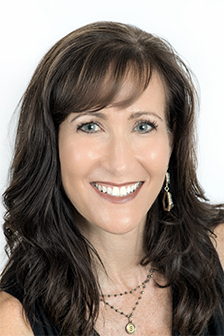 According to a 2017 census report, covered at the Herald Tribune, Sarasota is the 10th fastest growing metropolitan area in the United States. I have successfully helped many of my clients find their dream homes in Sarasota, and they often describe the reasons below for choosing it over other destinations.
1. Beaches
The beaches in Sarasota are exceptional in every measure, with a connection to nature that few other cities can offer.
White sand beaches made of almost pure quartz and warm, clear and calm ocean waters can be found in Siesta Key, but the other barrier islands in the area like Longboat Key or Anna Maria Island offer equally stunning beaches.
Sarasota-area beaches strike the perfect balance between bustling and quietly reserved. You often want some excitement and company on the beach while you soak in the sun. Other times you want a more private and subdued beach, where the nature is the big draw. You'll find both types of beach experiences here.
Although you might spend many hours at popular Siesta Beach as many Sarasota residents do, you'll always have quieter options available nearby for wildlife viewing or swimming such as Turtle or Crescent Beach.
Head over to Lido Key Beach and enjoy its turquoise waters and white sands that rival Siesta Beach, along with proximity to world class shopping destinations St. Armands Circle. And the many picturesque "Old Florida" beaches of Anna Maria Island are always just a quick drive away.
2. Restaurants
There are so many fantastic Sarasota restaurants that I could devote a blog just to them. You have to experience some of the top-rated options for yourself during your next trip or vacation here.
Generally, the independent restaurants offer locally sourced ingredients right from the gulf, prepared in exceptional ways. The city accommodates many restaurants on the water with truly breathtaking views.
Just a few examples: Marina Jack is a top upscale option with gorgeous waterfront views in the midst of many Sarasota attractions. Or head over to the acclaimed Dry Dock Waterfront Grill in Longboat Key for its delectable comfort seafood. Plenty of other options await every preference.
---
Want to be the 1st to know when new homes hit the market?
---
3. Events Around the Arts & Culture
No matter what time of year it is, you'll always find something going on in Sarasota, with an impressive amount of community activity and artistic vibrancy that draws in transplants from everywhere.
Sarasota is an artistic haven featuring gatherings and events in every season. Art galleries often feature workshops with famed local artists where you can meet and greet them and even acquire their latest works.
The holiday seasons also attract thrilling and well attended events, including a Christmas Boat Parade and several that are held by the historic Ringling Estate. The Van Wezel Performing Arts Theatre also contributes highly reviewed seasonal theatrical shows.
4. Retirement in Sarasota: Everyone is Happy
Sarasota is the 14th Happiest Region in the U.S as reported in a recent National Geographic story. The study considered financial security, vacation time, education, the availability of healthy food and a number of other variables.
The end result is a top 20 rank for the region and a promising future for many who hope to buy Sarasota real estate.

5. A Top Ranking Educational System
The school system in Sarasota is one of the highest rated in Florida. Niche.com creates accurate educational reports. They currently rank Sarasota County Schools as the 6th best school district in the state. The website offered high accolades in diversity, college preparation, and health.
Call me if you have any questions about Sarasota
Sarasota is a vibrant, warm and prosperous city in many areas, from the famed beaches, to the educational system, frequent events, highly praised restaurants and the passion for independent arts and culture. As impressive as they are, these are just a few of the reasons why Sarasota might be on your list of potential homebuying locations.
If you are interested in moving to Sarasota or if you have any questions at all about Sarasota real estate availability, please don't hesitate to call me at 941.266.0529 or send an email anytime to stacyhanan@michaelsaunders.com.
And if you want to keep reading about Sarasota, check out this article from National Geographic about the 25 Happiest Cities in the U.S. Sarasota made it on the list at #14!
---
Want to be the 1st to know when new homes hit the market?
---