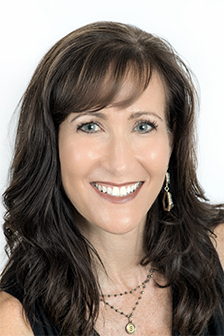 Closing Day
Be sure to prepare for the Closing Process on Your Next Sarasota Home. In order to make sure you're fully prepared, here's what to expect from the closing process.
Below is a list of things you must do before the real estate transaction is official
Get all contingencies squared away before the real estate transaction is official – These are the most common contingencies that are part of your new home closing process – Home inspection contingency, Appraisal contingency, Financing contingency.
Title – When you buy a home, you take title to the property and establish legal ownership.
The Title Commitment – In a real estate transaction, it is important to make sure that all the steps are taken in order to give the buyer of the home a marketable title at closing. A title commitment is the title insurer's promise that it will issue title insurance for the property after closing if certain conditions are met and subject to certain exceptions. If you would like to get a quote for title insurance, I would be happy to assist.
Final mortgage approval – Before you can go to the closing table, your home loan must go through the underwriting process. Since the underwriting typically happens shortly before closing, you don't want to do anything while you're in contract, this will include making a down payment on a car, boat or similar large purchase that has to be financed.
Closing disclosure review – When you're getting a loan, remember to thoroughly review your closing settlement statement. Compare your disclosure to the loan estimate your lender gave you, double check your monthly mortgage amount to be sure everything was calculated correctly. If anything has changed, ask your lender why.
You've reached the final walk-through – Not to be confused with a home inspection – The contract allows you to do a walk through of the home 24 hours before or the morning of the closing, which I will schedule and do with you. Make sure the previous owner has vacated the property and the home is in the condition agreed upon in the contract.
Documents you will need to bring to closing – A government issued photo ID, Outstanding documents or paperwork for the title company or mortgage loan officer and proof of home insurance.
Documents provided by an attorney or Mortgage representative – An attorney or settlement agent will guide you through the process. When you're done signing all the paperwork, and funds have been distributed, you'll collect the keys. Congratulations you're ready to move into your new home.
Keep in mind, having the right real estate professional to help coordinate all of the moving parts of your closings and to resolve any issues as they come up will make a world of difference in achieving a smooth closing. Get in touch with me today for more information on buying or selling your Florida Home