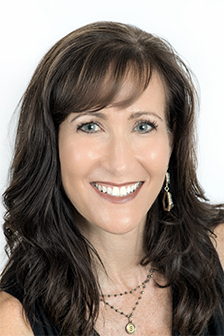 Virtual best practices regarding health and safety guidelines for the industry provide an essential degree of added comfort for buyers and sellers. Sellers continue to make a very measured return to the market. In their latest Weekly Housing Trends Report, realtor.com indicates:
"New listings: On the slow path to recovery. Nationwide the size of declines held mostly steady this week, dropping 23 percent over last year, a slight increase over last week but still an improvement over the 30 percent declines in the first half of May."
Although we're starting to inch our way toward more homes for sale throughout the country, the number of homes on the market remains well below the demand from buyers. In the same report, Javier Vivas, Director of Economic Research for realtor.com shares: "Sellers have yet to come back in full force, limiting the availability of homes for sale. Total active listings are declining from a year ago at a faster rate than observed in previous weeks. This trend could worsen as buyers regain confidence and come back to the market before sellers."
Lawrence Yun, Chief Economist at the National Association of Realtors (NAR) seems to agree:
"In the coming months, buying activity will rise as states reopen and more consumers feel comfortable about homebuying in the midst of the social distancing measures."
What we can see today is that homebuyers are more confident than the sellers. They stand ready to make up for lost time from the traditional spring market. Summer seems primed as the significant buying season for 2020, so including your house in the mix may be your best opportunity to sell yet. Interest in your house may be higher than you think with so few sellers on the market today. As Vivas says: "More properties will have to enter the market to bring the number of options for buyers back to normal levels for this time of the year, nationwide and in all large markets."
Getting Ready for the Summer Housing Market
If you are planning to sell your property soon, keep in mind that making a few upgrades adds value to your home. Consider these tips to maximize your investment in improvements:
Kitchen Upgrades: painting the walls, refacing the cabinets, enhancing the lighting, improving the appliances, refreshing the counter top , or  replacing the floor covering
Hire an interior designer
Landscaping: Improving your home's curb appeal by planting new trees, adding colorful flowering plants and shrubs will go a long way.
Reasons to sell your home now
Pending sales and a low inventory means that demand is up
No Income Tax in Florida remains an incentive for buyers from across the county
States continue to reopen and buyers are returning to our market
If you're ready to sell your house this summer, let's connect today. Buyers are interested and they may be looking for a house just like yours.
I'm a highly experienced and top performing realtor for the Sarasota-Manatee area and know what it takes to get the highest possible price for real estate here. If you have any questions about selling your home, call me today at (941)266-0529.