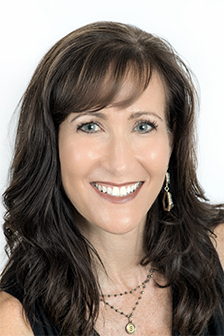 The nest is empty and you're fast approaching the next stage of life: retirement.
While retirement doesn't mean withdrawing from life, it might mean spending what some call your "encore life" somewhere with a little more sun and a little less work.
You might be considering investing in a retirement home down south in Sarasota – ranked as the #1 Best Place to Retire by U.S. News & World Report in 2017 for many good reasons.
With plenty of homes for sale in Sarasota, Florida, now is a great time to invest in real estate on or near the beach for the future.
A bit of planning makes all the difference when it comes to finding the perfect option in Southwest Florida. Here are a few important things to consider before buying your retirement home here:
Low-maintenance real estate
Say goodbye to shoveling the sidewalk, slipping down the driveway, and dealing with winter wear and tear on your vehicles.
When you buy in a warm climate, you get stable, year-round weather that doesn't require as much outdoor labor. Top that off with low-maintenance condos and homes in Sarasota, and your life just got a lot easier.
On top of this, both property maintenance and size are important factors in choosing Sarasota real estate. Reducing square footage is one way of downsizing and simplifying things a little, but that alone doesn't necessarily cut down on maintenance.
Houses that are old, have big yards, and many doors (think: multiple guest bedrooms and just as many storage closets) require lots of upkeep – upkeep you may not want as you age.
Determine how much energy, money, and time you want to put into maintaining a property and buy accordingly. Love having a yard with flowers? You can still buy a smaller place near a park, and fill it with houseplants and potted flowers.
Choosing a retirement community
While retiring to a cabin in the mountains might sound like a fun or romantic idea, it's probably not where you want to be as you become less mobile.
Proximity to facilities, hobbies, and people, are all things you want to consider when choosing a retirement community. Make sure you're close to hospitals, grocery stores, fitness centers, theaters, and a community center.
Proximity will matter as you age. Love to play tennis or golf? Make sure you are near courts, a green, or – better yet – a country club where you can eat, play, and socialize.
Safety and security are other aspects to consider when considering homes in Sarasota. Michael Saunders real estate offers properties in secure, family-friendly communities – some are even gated and staffed 24 hours a day.
Accessibility
Accessibility is a major concern when planning for the future.
Look for a bungalow, home, or condominium with an elevator. Stairs are one of the biggest challenges for seniors as they age. If you end up buying a two-story retirement home, make sure to put in a bedroom and bathroom on the main floor.
According to the National Institute on Aging (NIA), more than 80 percent of senior falls occur in the bathroom. Make sure you have access to a step-in shower as well as a tub, and ensure the bathroom is big enough to accommodate a walker or chair down the road.
At some point, you may need a mobility aid, so look for Sarasota homes with wide entryways, doorframes, and hallways so you'll have that extra space to turn around if needed.
Your budget
Retirement often means limited income – a fact that is often overlooked when making plans for the future.
Whether it's savings, a pension, or return on investments that will keep you afloat during your "golden years," be sure to have a realistic budget with plenty of buffers. Look at both your essential expenses, like property and medical, as well as your discretionary spending. Be sure to buy a Sarasota retirement home that allows you to live comfortably within your means.
There is an overabundance of communities geared for an active adult lifestyle with on-site lifestyle directors to help you live the retirement life of your dreams. I recently closed on a house in Esplanade, which is an example of one such active adult lifestyle community.
As an extremely knowledgeable agent with Michael Saunders & Company, I can help you make a smart investment in Sarasota real estate. Feel free to browse the homes I have listed for sale in Sarasota, Florida. As an experienced agent, I can discuss living expenses and the different types of communities that are available in the area.
Give me a call today at 941.266.0529. Start planning for a future in sunny Sarasota.