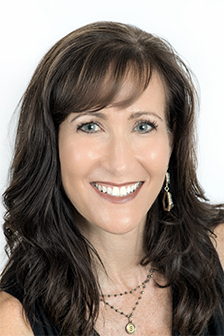 The pandemic added additional momentum to the growing trend of Outdoor Living Lifestyles. As more homeowners envision outdoor living spaces as an extension of their interior space, design trends emphasize functionality which adds value to your investment.
Make your lanai area an outdoor oasis. Enhance your backyard by creating intentional, well-designed places to gather and relax. Soak up the sun and everything around you! Water features adds a desirable element to your outdoor space – a crystal blue pool, an inviting jacuzzi, bay views or sounds from the Gulf of Mexico. Explore these ideas when creating your perfect outside oasis.
Be consistent with cohesion – Include the indoor and outdoor
Pay attention to the backyard layout from the vantage point of your home's sliding doors and windows. An awareness of the interior and exterior helps ensure continuity. When designing your outdoor space, use materials that will withstand the elements. Luckily, you don't have to sacrifice style for durability.
Outdoor furnishings have evolved to offer appealing details, diverse colors, and well-appointed accessories making it easier to connect both spaces and add a little glam. Select rattan or teak outdoor furniture which brings both earthiness and class to your yard. The color "oyster" in a wicker chair paired with a crisp white cushion and a modern teak table is one popular look. Take one indoor color to create a cheeky accent color in the outdoor lounge or dining space. Another detail that will add value and warmth to your outdoor space is by adding small details like wood to the ceiling of the outdoor patio – that's sure to illuminate the outdoor room with a natural finish.
Make connections by blending slightly eclectic pieces both indoor and outdoor rather than going with a "matchy-matchy" vibe. Beautiful spaces also need to be comfortable. Define rooms by giving every outdoor space a functional purpose and a visual element that speaks to the other spaces. For instance, by using different flooring materials for dining and seating furniture help distinguish and separate outdoor rooms. Just as a house should be oriented to take full advantage of its surroundings, so should your outdoor spaces.
Stunning Slim and Curved Pools
Backyard lanais dominated by sharply-angled features such as a rectangular pool or boxy hot tub benefit from the inclusion of curves to distract the eye. Ideally, enhance the natural setting with a round or oval pool that resembles a small lake or pond. Off-setting such a feature to the side of the back lanai appears more restful – creating an inviting, serene spot for to rest and watch the sunset.
Elongated, narrow lap pools can add a lot of function and fit into a compact footprint. This shape mimics a reflecting pool and adds a contemporary feel both pleasing to the eye and perfect for contemplation. You can fit a slim pool just steps from the back lanai to leave plenty of yard for lush, tropical garden beds to promote privacy. Want more ambiance around the pool – add sheer drapery panels at the covered patio that dabble the sunlight that would otherwise pour into the seating and dining area.
Find that perfect Focal Point
A focal point provides balance and anchors your backyard oasis. Imagine a fire pit, an outdoor kitchen or water feature. Consider an alternative to a fire pit, the long-standing staple of outdoor fun, by upgrading to a fire-table. This gorgeous new outdoor feature brings elegance, style, and functionality to any outdoor space. When the sun goes down, the atmosphere and warmth provided by a fire-table will certainly be enjoyed each Spring and throughout the rest of the year as well.
Decorative Accessories, Lighting and Layering
No space is complete without accessories. Lighting fixtures and fans influence how cozy an outdoor dining or lounge feels. Their visual impact adds a sculptural element to the room while being functional – adding a little glam for dining al-frescos. When the breeze isn't enough, an outdoor fan will work wonders to cool down your space. The possibilities of fan options are endless, but an eight-bladed fan is an excellent solution for hot summer days.
Layering also warrants consideration. Dining and lounging outdoors lets you get creative and have a great time. Lounge and dining chairs with sturdy outdoor pillows keep family and guests comfortable during slow meals or conversations over drinks. Layering pillows adds depth and texture to a sofa or chaise. Add an outdoor rug to anchor the space and provide a buffer from hard scaping.
Whether you're working with a small condo deck or an acre of land, you can create a visual bliss in your outdoor space with resilient and irresistible furniture, plants and accessories.
GET A MARKET SNAPSHOT FROM ME – CHOOSE YOUR SARASOTA ZIPCODE
Help your home reach its full potential by incorporating these simple ideas. If you're looking to sell your home in the Sarasota area, you can count on my real estate service. With experience helping clients buying and selling properties from downtown to luxurious Siesta Key. I can ensure that your sale is as straightforward as possible. From staging to showings to signing agreements, I will guide you through the process from start to finish. Give me a call at 941-266-0529 or email me at stacyhanan@michaelsaunders.com