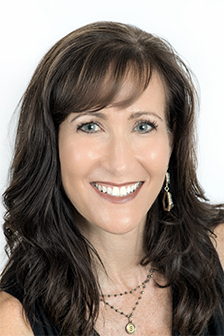 Looking to get away during the holiday season? Sarasota is the perfect destination to help you escape the hustle and bustle while still getting you in the spirit. You'll find tons of fun winter events in Sarasota, and if they charm you enough to make you want to stay, there is plenty of Sarasota real estate just waiting for you! Here are a few of our favorite events in the area.
Siesta Key Beach Seafood and Music Festival
The weather in Sarasota and Siesta Key never gets too cold, so you can come out and enjoy the Siesta Beach Seafood and Music Festival. This event is a budget-friendly way to enjoy the tunes and fresh seafood of the area. Come bring the whole family out to taste the seafood cooked fresh on sight, complete with both meat and vegetarian offerings, as well as side dishes and desserts. You'll also get to hear some of Florida's top musical groups from all different genres.
This event will take place from Friday, December 6th, through Sunday, December 8th, 2019. General admission is just $5.
Lido Beach Holiday of the Arts
The Lido Beach Holiday of the Arts celebration is the perfect place to find a unique gift for anyone on your Christmas list. You can come to browse the outdoor gallery of handmade art by local, regional, and national artists. You'll find everything from paintings to jewelry to photography and more, so you're sure to discover something for everyone in your life.
This event will take place on December 7th and 8th from 10 a.m. until 5 p.m. each day. The festival is held at 400 Benjamin Franklin Drive in Sarasota, and admission is free.
Lights in Bloom
At the Marie Selby Botanical Gardens, the Christmas holiday comes alive during the Lights in Bloom event. Not only will you be able to gaze at the two million lights that are illuminating the Gardens, but you can also let your children visit Santa, make arts and crafts, and enjoy special entertainment. You can also stick around for dinner provided by Michael's on East Grill and the Selby House Cafe.
Lights in Bloom will take place from December 14th to January 4th. The Marie Selby Botanical Gardens is located at 900 South Palm Avenue in Sarasota.
The Venice Symphony A Very Merry Holiday Pops
Come out to see the Venice Symphony perform a traditional concert with a holiday twist. You'll get to listen to all your favorite classics like "Carol of the Bells" and "Deck the Halls," but the Symphony will also play music from the best holiday films like The Polar Express and Home Alone. This fun event is a great way to add something different to your holiday celebrations.
A Very Merry Holiday Pops will take place on December 20th at the Venice Performing Arts Center at 1 Indian Avenue in Venice. Tickets can be ordered on their website.
A Taste of Chanukah
You can also get in the holiday spirit at the A Taste of Chanukah event. The Chanukah festival at Phillippi Estate Park includes lots of entertainment for both young and the young at heart and the kindling of a huge Menorah. There will be a trampoline show, graffiti wall, photo booth, and much more.
This event will take place on December 22nd at Phillippi Estate Park, 5500 South Tamiami Trail in Sarasota.
Sarasota New Year's Eve Pineapple Drop
For the last holiday of the year, come out to Sarasota's Pineapple Drop to ring in 2020. Experience the amusement rides and games, live music, and refreshments before the midnight fireworks show and pineapple drop. Ring in 2020 with a bang!
The Pineapple Drop will take place on New Year's Eve on Main Street in downtown Sarasota. The party will kick off at 1 p.m. and lasts until midnight.
If you are considering moving to Sarasota, these fun events are great to take advantage of in the wintertime. Please visit my website to browse my current listings and hear from recent satisfied homebuyers.