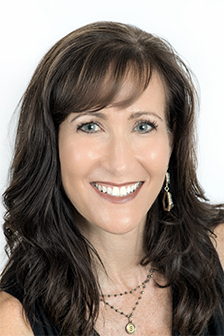 Lakewood Ranch is one of Sarasota's most attractive communities for buyers who want to live life equally close to the great outdoors and a bustling urban center. Lakewood Ranch is located about 10 miles outside of downtown Sarasota and is close to state parks and nature preserves. Depending on where you live in Lakewood Ranch, your home is set among trees, lakes, or ponds. Along with its natural beauty, there is a variety of things to do and places to eat.
Between the village-style entertainment of Lakewood Ranch and the arts and culture scene of downtown Sarasota, you'll never be short of things to do. Keep reading to learn about the amenities and activities that make Lakewood Ranch an exciting place to live.
The Villages at Lakewood Ranch
Lakewood Ranch is unique in that it has 20 individual communities with varying amenities and types of homes – something for everyone, no matter the life stage or budget. From tranquil golf club communities to upbeat family-oriented neighborhoods, you'll find there's plenty of variety at Lakewood Ranch.
Harmony, Indigo, and the newest development, Cresswind, have more modest homes fit for first-time buyers and young families. In contrast, homes at The Lake Club, Waterfront, and Country Club East favor opulent, multi-bedroom homes preferred by those who like a bit of luxury.
All Lakewood Ranch communities have a village clubhouse, pool, and fitness center. Many also have tennis courts, pickleball, bocce ball, and other games and sports. A few villages, including both Waterside communities, have a kayak launch for those who love to spend their weekends on the water. The Esplanade, The Isles and Savanna are perfect for homeowners with pets as they all offer access to a community dog park – no need to drive to busy public parks to get your pup some exercise when you live at Lakewood Ranch.

Things to do
On top of all of the amenities incorporated into each village, Lakewood Ranch has a plethora of activities and things to do. Both kids and adults can lead fun, active lives just beyond their doorstep thanks to its comprehensive design inclusive of all lifestyles and stages.
Sports fanatics will love life at the Ranch, as it houses Sarasota Polo at Lakewood Ranch, the Esplanade Golf & Country Club, and, for the younger athletes, Fish Hole Miniature Golf.
For days when you want a something little more laid back, get your creative juices flowing at Let's Create Art, a paint and pottery studio that hosts classes and workshops for all ages. Alternatively, catch a flick at Lakewood Ranch Cinemas on Main Street, which screens both the latest releases, indie films, and re-runs.
Where to eat and drink
You might be surprised to learn that many of the Lakewood Ranch villages have a bar or restaurant right in the community. Head to Speaks Clam Bar for seafood, Paris Bistrot for French, and MacAllister's Grille and Tavern for British-style pub food.
For something extra special, sip on a bold, fruity red or a chilled dry Sauvignon Blanc at Fine Wines and Tastings, a Main Street wine bar and store with a rotating selection. Try a selection to see which ones you like best then take a bottle or two home to enjoy with your significant other. This is just one of the specialty shops on Lakewood Ranch's Main drag that offers both sustenance and entertainment.
At Lakewood Ranch, you're right around the corner from nearby Sarasota, which has a booming food scene, scattered with top chefs and farm-to-table restaurants, as well as theater, opera, live music, museums, art galleries, and more.
Considering moving to Sarasota? Consider Lakewood Ranch. Browse current listings in Lakewood Ranch on my website today to learn more about the neighborhoods and their amenities, as well as types of homes and properties in the area.