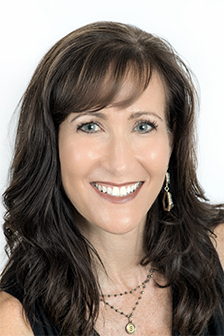 When you think of a Florida getaway, you probably consider areas like Orlando, Miami, or Panama City Beach. However, Longboat Key is one of the most underrated destinations in the Sunshine State. This quaint location doesn't get as many tourists as major cities, making it ideal if you're looking to move into one of the nearby Sarasota neighborhoods. It's just minutes away from fun attractions while still holding its own unique culture.
Neighborhoods
Longboat Key is just off the western side of Sarasota Bay. On this four-square-mile island, you'll find gorgeous beaches from the Gulf of Mexico on the west and dense mangroves on the Eastern shore. Just a few minutes away, St. Armands Key and Lido Key are to the south of the island. You're also just a short drive away from Sarasota, right on the other side of the bridge.
The island itself is split into several different neighborhoods, but there are three that stand out above the rest. Lighthouse Point is a peninsula boasting incredible views of the water, while Country Club Shores feature a combination of modern, luxurious villas and older, quaint homes. There's also Conrad Beach, an intimate community where residents live maintenance-free, meaning the community board handles any repairs or lawn care.
Things to Do
Longboat Key is full of attractions for any interest. Of course, the beach is a given. Head to any of the 12 public beach access points to dip in the water, and any of the beaches will have plenty of shoreline for a "private beach" experience. You'll also want to take advantage of the incredible wildlife by visiting the Mote Marine Laboratory & Aquarium, where you can learn about the local wildlife and the conservation efforts in place. Head to Quick Point Nature Preserve to explore the lagoons and mangroves or take a tour with Almost Heaven Kayak Adventures.
If you want to stay active, there are plenty of ways to do so. There are tons of bike paths for you to take throughout the island, enjoying the scenery while you get your exercise. Cedars Tennis Resort is great for a quick game or a dip in the Olympic-size swimming pool, or you can head to any of the nature spots for a hike. Want something more relaxing? Make a quick trip to St. Armands' Circle to spend the afternoon shopping, or catch an art exhibit at the Longboat Key Center for the Arts. Experience the incredible nightlife at any of the local restaurants.
Places to Eat
Between all there is to see and do, you're sure to build up an appetite! Luckily, there are plenty of fabulous restaurants near the best Sarasota, Florida real estate. For some of the freshest seafood around, Harry's Continental Kitchen has you covered. Enjoy your meal in the intimate dining room or on the patio at any time of the day. Their globally inspired coastal cuisine has captured the hearts of many, with options like the classic crab cakes or the adventurous shrimp-cargot.
Visit a new restaurant in Longboat Key, the Shore restaurant. They have creative recipes on local favorites. Their menu ranges from gourmet salads, sandwiches, and burgers, to larger seafood entrees. They have a wide selection of signature craft cocktails, as well.
Another great option is Amore Restaurant, bringing Italian and Portuguese cuisine to the shores of Longboat Key. Come sample classics like spaghetti and meatballs or chicken marsala, all while enjoying the live entertainment and sampling the perfect glass of wine to pair with your meal. No matter what cuisine you're in the mood for, you'll find it on Longboat Key!
While Longboat Key may be small, there is so much to discover in this unique destination. If you're looking to make the move to Florida, browse my current listings to see what is available for you. I would love to make you one of my satisfied customers!