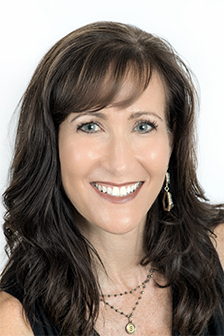 When exploring downtown Sarasota, you can expect to find a lively, yet sophisticated community full of interesting restaurants, stores, museums, and venues. Imagine being in the middle of all the action, with frequent theatre shows, art events, and festivals all right outside of your doorstep.
The Rosemary District – just north of downtown Sarasota – experienced vast growth over the last couple years. Developers embraced this quiet neighborhood for redevelopment and rediscovery. All types of housing exist in this area including newly-built upscale high-rise apartments with incredible views. Now, this renovated area emerged as the hottest place in town and a young professional's bliss.
Trendy Northern Neighborhood
Designed with an eye towards the future, the Rosemary District blends modern culture, food, and activities amidst a walkable city lifestyle. Many view this cultured haven as the most vibrant and energetic neighborhood in Sarasota. Even as developers raised selected older homes to make room for new and improved developments, they preserved the charm of a mature area. Homes in the Rosemary District range from spiraling condominiums to bungalows.
A few real estate options worth exploring in the Rosemary District: The BLVD, Alinari, Beau Ciel, The Collection Condominium, 5th and Central, 332 Coconut Ave., Valencia at Rosemary, and Citrus Square.
A Little History
In 1886, the Rosemary Cemetery was established north of Sarasota's main business district. A rebranding of the area as "The Rosemary District" took place in 1994 and later formerly acknowledged by the National Register of Historic Places in 2003. Developed as a residential community in the 1920's, The Rosemary District continues to grow and evolve thanks to the revitalization efforts.  Wandering the neighborhood reveals the local shops and colorful murals immersed in the rich history inherent to this beautiful part of town.
Local small businesses contribute significantly to the district's charm. A strong sense of community permeates events like The Rosemary Rising street festival, a neighborhood party, hosted by businesses and neighbors. With a history dating back to 1886, residents here will continue to celebrate a bright future.
Places to Eat
Fine dining merges with fine arts at nearly every corner making every outing a cultural adventure. The Overton, in the center of the district, offers a relaxing brunch or lunch in the sleek dining room or outside patio. The atmosphere of the Overton appeals to those stopping in for a meal or those looking to stay and enjoy one of their seasonal coffees.
You'll also want to take advantage of the new night market that will take place at the Overton on the first Thursday of every month. At the night market, you can savor great food and live music from dozens of local vendors.
Here's a few other favorite spots in the Rosemary District:
Spice Station: 1438 Boulevard of the Arts
The Rosemary: 411 N. Orange Ave.
Station 400: 400 N. Lemon Ave.
Mandeville Beer Garden: 428 N. Lemon Ave.
Shopping
Browsing the varied offerings throughout the Rosemary District ranges from art galleries to the eclectic Architectural Salvage store.  Unique home furnishings and accessories make this area a destination.  Some stores located in the district include – Canned Ham Vintage and Artisan Cheese Company.
Canned Ham Vintage – What started as a traveling vintage store in a 1963 aluminum Shasta trailer now enjoys a permanent spot location. What's old is new again with every room displaying different vintage clothing, colorful glassware, dishes, and jewelry.
Artisan Cheese Company – Delight in all things cheese at this specialty shop. The talented and creative team put together a great menu that offers artisanal farm fresh cheeses, cheese boxes and charcuterie cheese boards. The shop features cheese from the region, the country, and Europe.
Residents and visitors can experience the timeless blend of small-town charm and modern sophistication. Being close to major cultural attractions within the Rosemary District holds great appeal along with Sarasota's famous beaches.  A vintage neighborhood bustling with new energy and improved development offers a premier destination just blocks from downtown Sarasota.
If you have any questions about living in the Rosemary District or the Sarasota downtown area and would like more information on the pros and cons of owning real estate in these locations call me, a leading Sarasota real estate agent, at 941.266.0529