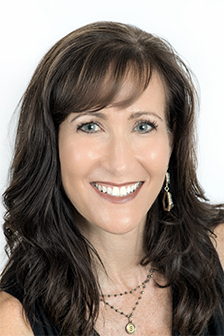 The Sarasota area is ideal for people of all interests, but nature lovers truly thrive in this busy Florida town. Wildlife and beautiful plants are everywhere you go and Sarasota is conveniently located near several incredible day trips where you can get even closer to nature. If you like hiking, Sarasota is the place for you, as there are multiple fantastic hiking trails within a short 30-minute drive of the city. Whether you have been hiking for years or you're new to the activity, there are options available for you. Read on to discover some of our favorite hiking trails near many Sarasota neighborhoods.
Oscar Scherer State Park
Just 20 minutes away from Sarasota, you'll find Oscar Scherer State Park, a hidden oasis within the busy urban area of Osprey. This park is perfect for many outdoor activities like fishing, bird-watching, and bicycling, but it is especially great for hiking. The park has over 15 miles of trails, so between the six sections, hikers of all skill levels will be comfortable. You can rest along the conveniently numbered benches, and trail maps are available at the visitor centers. Be sure to wear proper shoes and bring plenty of water and sunscreen. This park is also great for wheelchair users, as it has an ADA-compliant trail. Oscar Scherer State Park provides a great opportunity to get closer to nature while staying active.
Oscar Scherer State Park is open daily from 8 a.m. until sundown. Admission is $2 per person if on foot, $4 for a single person in a car, and $5 per car for 2-8 people.
Myakka River State Park
Right in the heart of Sarasota, you'll find Myakka River State Park, a gorgeous stretch of river spanning 58 square miles. When you come to the park, you are transported back in history while hiking among the beautiful oak trees and gazing upon turtles and alligators. The Myakka trail is almost 40 miles long, but there are plenty of backcountry roads that will help you shorten or lengthen your trip. From late fall to early spring, you'll have the perfect experience, but summer can be incredibly hot. Grab a map at the ranger station, turn on your GPS, and head out into the breathtaking landscape.
Myakka River State Park is open daily from 8 a.m. until sunset. Entrance fees are the same as they are at Oscar Scherer State Park: $2 per person on foot, $4 for a single person in a vehicle, and $5 for vehicles of 2-8 people.
Jelks Preserve
Venice is a half-hour drive from Sarasota, and it's where you will find Jelks Preserve. This park is a favorite of locals and tourists alike, and the beautiful landscape will take you away from the everyday hustle and bustle. You can come to watch the birds, bring your pet, or grab a picnic table for an afternoon lunch. When you're ready to hit the trail, you will have more than eight miles of ground to choose from, all conveniently marked and numbered. Though the trails are unpaved, they are accessible for just about everybody. In the rainy season, some trails may flood, so use caution and be prepared.
Jelks Preserve is open daily from 6 a.m. until sunset. There is no entrance fee, but parking can be limited, so be sure to arrive early.
The Sarasota area is ideal for nature lovers of all kinds and hikes. Sarasota provides the ideal balance of city life and nature, so residents have the best of both worlds! There are multiple areas to be explored, and I am ready to help make moving to Sarasota a breeze. For more information on the area and to view all of my current listings, contact me today!