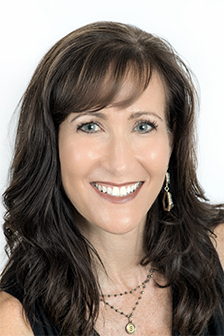 Undoubtedly, Sarasota stands tall as a great place to live, work, and play. Year-round sunny weather ensures pleasant summer weekends on top-rated beaches while allowing for jeans and a T-shirt during the winter months.
High Demand Destination
Thinking about traveling to Sarasota this summer? Well, good news! The reduced cost of flying into Sarasota-Bradenton International Airport (SRQ) makes a trip ever more affordable. The airport's beginnings date back to early 1939 when government and business leaders from Sarasota and Manatee counties agreed to collaborate on the construction of an airport. General aviation service appeared at the airport in the 1950's. While commercial airline service began the next year, National Airlines jet service only began in 1965.
Sarasota-Bradenton International Airport (SRQ) experienced strong growth in the number of flights, destinations, and passengers. According to the most recent airport announcement, 451,036 passengers traveled through the Sarasota Bradenton International Airport in a single month, compared to 386,013 monthly passengers roughly a year ago – a 17% increase and the highest number of passengers in a one-month period. The 12-month activity through April 2023 totals 4,113,442 passengers which translates to a 9% increase compared to 3,776,825 passengers for the 12 months through April 2022.  An 18% increase in passenger traffic for the first four months of this calendar year compared to the same period in 2022.
New Terminal Project
Increasing passenger traffic promoted growth from six airline carriers to eleven serving 55 nonstop destinations in the past 5 years. A groundbreaking ceremony commemorated the new terminal expansion project which will offer a variety of amenities and services for passengers including a marketplace in the connector hall, restaurant, café, and bar. Projects tied to the new five-gate terminal include a new cell phone waiting lot, additional paved parking areas, new ground transportation pick-up area, and new baggage screening system with anticipated completion by the end of 2024. The increase in airport capacity will allow airlines to add more flights.
New Services
A new carrier called Avelo Airlines recently added a second nonstop destination – Raleigh-Durham, NC to Sarasota Bradenton International Airport. Their expansion adds to the 50+ nonstops destinations already serving the Sarasota Bradenton International Airport.
Breeze Airways – The newest airline, is adding a nonstop service to Providence, RI, from Sarasota-Bradenton in July 2023.
Sky Vision Airlines – This international airline carrier started operating in early 2023.
It is clear that we are a true international destination. If you are looking for that perfect vacation home, book a flight and take advantage of the increasingly affordable airfare and travel options that our Sarasota Bradenton International Airport now offers. With additional flights and carriers, a trip directly into Sarasota makes vacationing and house hunting increasingly convenient.  The beach awaits!
Whether you are considering selling your home or relocating to Sarasota, it is always good to find a knowledgeable realtor to assist you in finding the right home. Contact me today for insight and access to the area's top properties. Call (941)266-0529 or email me at stacyhanan@michaelsaunders.com