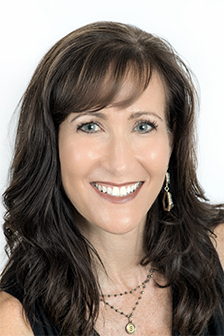 2017 remains an ideal time to buy or sell a home for many people throughout the U.S., depending on the specifics of your market and your goals.
For sellers in Sarasota, there is limited inventory in several neighborhoods and plenty of buyer competition, meaning that you'll likely get excellent offers close to your asking price.
For buyers in Sarasota, in spite of limited inventory, many great opportunities remain for a first-time home purchase or an upgrade, and interest rates remain near historic lows.
With a little help from me, a qualified local real estate agent, you can find an ideal Sarasota home within your budget or sell your current home for top dollar. Below are a few tips to assist you as you make your plans:

Tips for selling real estate in 2017
Meet with your agent ahead of time – Hiring an agent now is always a wise decision when you plan on selling this year. An experienced local agent will walk you through the steps needed to get your home prepped for sale, including any last-minute upgrades and staging requirements. There aren't too many months left in the calendar year now, so the sooner that you hire an agent the better.
Take care of the necessary preparation – Don't neglect the necessary prep work to get your home ready for sale. You don't want to rush into selling your home without doing everything possible to make a great first impression on potential buyers. Take care of your painting, landscaping, repairs and other requirements before you list your home. It will be well worth it once you get a great offer. Rely on the advice of your agent when it comes to prioritizing your repairs, I can provide useful suggestions throughout the process.

---
Looking for a home in Sarasota?
---
Tips for buying real estate in 2017
Visit the neighborhood – Real estate listings these days are as detailed and informative as ever before, but you'll want to visit the neighborhood you plan on purchasing a home in multiple times. Make a quick drive through it to get an idea about the local vibe. Spend some time walking around and visiting nearby restaurants and stores to talk with some of the residents about what it's like to live there. You'll be a lot more confident making a home purchase if you love the time you spend there.
Get help to find a great deal – With a limited inventory in many of the more sought after Sarasota neighborhoods, you will need the assistance of an experienced realtor to find the real diamonds in the rough. Even with slightly limited options, you'll have some amazing homes in several top tier neighborhoods to choose from, and your realtor will help you seize the best opportunities as soon as they become available. Find a home that has the features that you want and jump on a great deal when you see it.

Rated as one of the Top 10 Hottest Real Estate Markets by Forbes
Sarasota-Bradenton was rated as one of the "Top 10 Hottest Real Estate Markets" by Forbes for good reason – it offers beautiful weather, beaches, outdoor activities, art and cultural events, great schools and plentiful employment opportunities. It has every fundamental that makes it a desirable location, which is why people are flocking here in increasing numbers.
Whether you plan on selling or buying in Sarasota, Stacy Hanan is an experienced realtor who can help you accomplish your goals and get the best out of this incredible real estate market.
Call me today at 941.266.0529 or email me at stacyhanan@michaelsaunders.com if you have any questions about your plans to buy or sell a home in Sarasota.