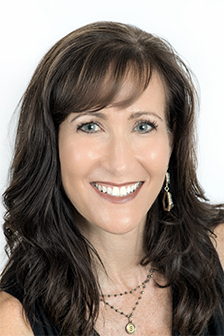 When you think of Florida, what most likely comes to mind is beautiful sunny beaches, fresh local seafood, and gorgeous wildlife. You'll find all this and more in the luxurious area of Lido Key. This underrated destination is ideal for getting away from it all, and it's perfectly situated near the beautiful beaches, downtown, and don't forget St. Armands is right in the heart of it all. If you've never visited Lido Key before or are considering purchasing Sarasota, Florida real estate, this guide will be your biggest asset.
Location
Lido Key is a small barrier island just off the coast of Sarasota, Florida. With no more than a 10-minute drive, you can visit downtown, Longboat Key, Lido public beach, the famous Mote Marine, and all the arts and culture Sarasota is so well known for. Other nearby attractions include Tampa at just an hour away, Fort Myers at 2 hours away, and Orlando at 2.5 hours away. You also have quick access to Siesta Key and St. Armands Circle.
Neighborhoods
The island of Lido Key is made up of two distinct neighborhoods: Lido Shores and South Lido Key. Lido Shores is located on the northern side of the island and places a large emphasis on its architectural history. In this area, you will find architecturally significant homes in the styles of architects like Jonathan Parks and Guy Peterson. If you select a waterfront property in Lido Shores, you'll have access to waterways such as Sarasota Bay, New Pass, and the Gulf of Mexico.
On the other hand, South Lido Key beautifully blends nature and residential properties including both single-family homes as well as luxury beachfront properties. South Lido Key is surrounded by four different bodies of water, so you're never far from your favorite outdoor activities. Any property you may select in South Lido Key will have access to Brushy Bayou, Sarasota Bay, Big Pass, and the Gulf of Mexico. This side of the island is ideal for the nature lover.
Things to Do
The great thing about Lido Key is that you have almost immediate access to nearby Sarasota neighborhoods and other fun destinations. For example, St. Armands Circle is right in the heart of Lido Key, giving you a quick opportunity to experience the rich history and fun shopping. You'll be able to find both international brands and local artisans, and you can enjoy your shopping spree and delicious dinner all with the gorgeous view of the water. You'll also feel the impact of John Ringling in St. Armands Circle, as his influence is still apparent to this day.
Another great attraction nearby is the Mote Marine Laboratory & Aquarium, located in Sarasota. Here, kids and adults alike will love getting up close and personal with the native Florida wildlife, as well as learning about Mote Aquarium's efforts in conservation. Also in Sarasota, you can head to South Lido County Park to embark on a kayak tour around the mangroves, and if you're lucky, you might even spot a manatee or dolphin!
The Lido Key area is truly a paradise, and I am proud to have countless satisfied customers in the area. Lido Key presents the perfect blend of luxury and comfort, and it's no secret why people have been flocking here for decades. Maybe you have been vacationing to Lido Key for years and are finally thinking about making the move permanent, or maybe you've never visited Lido Key and are searching for the perfect Florida retreat. Either way, you won't be disappointed by what you find in this little slice of paradise.
If you are looking to purchase property in the Lido Key or Sarasota area, please browse my current listings and reach out if you are interested in learning more.