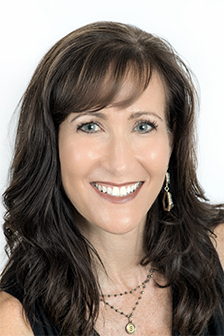 Showcasing the best features of your home matters during the selling process. If you are thinking of selling your home, hesitation could result in a missed opportunity. A well-maintained and up-to-date home, not only presents well, but also conveys a "move-in ready" vibe to potential buyers. 
Marketing Process
If you are ready to start the real estate marketing process and want to list your home, following the tips below will help make your property stand out among the competition and help you get the maximum dollar for your investment.
Consider where you spend
Choose contrast
Draw the eye into the space
Change your storage philosophy
Don't underestimate tiny tweaks
Declutter
Start by deep cleaning the interiors, so your home looks clean and spacious. Less is more: reducing unnecessary furnishings makes rooms feel more expansive. Cluttered spaces feel smaller, including over-decorated walls, shelves, and surface area. Rent a storage unit rather than fill the garage. Once you finish decluttering, thoroughly deep clean your home, or hire a professional cleaning service. Reduce the volume of personal photos and souvenirs to allows buyers to imagine themselves and their belongings in the space. Introduce some added greenery if needed to enhance warmth.
Adding interest to your space with color
While some rooms need decluttering to look their best, others may need additional décor items or a fresh coat of paint to be photo ready. For instance, if your room needs extra interests, consider introducing some large coffee table books, textile pillows, throw blankets, or an accent wall color to warm up the space. Adding a new paint color, a mix of patterns, or a level of texture will enhance favorite highlights and features of your home. Use color palettes that draw inspiration from sunny days and beach vacations. Trending colors like blues, pastels, and earthy hues create a tranquil vibe. Achieve an updated look with inspiring shades of green, yellow, and blue.
Bring nature inside and outside
Current trends revolve around bringing the outdoors inside. Popular decor themes reflect colors and ideas drawn from nature. Add plants with lush foliage outside and inside to bring a rich feel to your home. Botanical wall art strengthens this decor theme by introducing visual appeal.
Making landscaping changes will also help with your home's curb appeal and it will make a positive first impression on buyers. Small improvements like adding plants and flowers make an impact. Planting new trees, adding colorful plants, and including floral shrubs accentuate architecture. Add even more value by installing an irrigation system, a grander walkway or other features.
Curated outdoor spaces remain a trend with enduring appeal and function. Embrace the beauty of wood pieces by doing a center piece that pops. The inclusion of a mobile beverage cart and a dedicated al fresco dining area will create an outdoor entertainment area ideal for hosting guests. Design relaxed seating areas with natural elements will captivate buyers during home showings.
Bring in the light and be photo ready
Lighting makes a strong contribution when selling your home. To elevate the atmosphere of a home and improve spaces with limited natural light, add extra light fixtures or recessed ceiling lights to optimize the brightness of each room. Simply intensifying the wattage of current lighting brightens and adds appeal to any room. Curating the photos used to showcase your home requires the elimination of anything that will detract from showing off the home itself. For example, place fresh towels in a neutral color in the bathrooms, close the lid on each toilet, and turn off ceiling fans. Also, clear kitchen counters of extra appliances and add fresh cut flowers or fruit in a bowl. Hiring a professional photographer with past experience and quality equipment will help you capture both the image and essence of your home.
Neutral colors and tasteful design make your home look sophisticated and well-appointed. Buyers imagine themselves living in such environments with greater ease than in a cluttered or dated space. If you're looking to sell your home in the Sarasota area, you can count on my real estate service. With experience helping clients buying and selling properties from Lakewood Ranch, downtown to luxurious Siesta Key. I can ensure that your sale is as straightforward as possible. From staging to showings to signing agreements, I will guide you through the process from start to finish. Give me a call at 941-266-0529 or email me at stacyhanan@michaelsaunders.com
For more information on the Sarasota real estate market, look over my website. It gives you a perfect idea of what the market looks like now as you prepare for the big move.