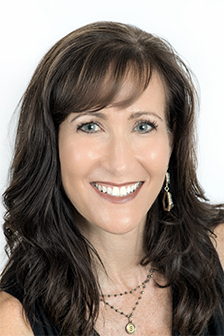 What you see in Sarasota today is the result of the hard work of the city's first settlers and pioneers. Many of them envisioned a thriving modern metropolis, popular vacation destination and entertainment hub. Their descendants made sure Sarasota turned into exactly that.
Today, Sarasota is known as a mid-sized city in Florida with a healthy and vibrant economy, scenic beachside attractions and a highly active arts community.
The history of Sarasota has greatly influenced its present, allowing it to develop into the cultural hub it is today. Let's take a trip back in Sarasota County history to learn about how the region evolved from its first settlements to the bustling city it has become.


Early History of Sarasota
While there's evidence that Native Americans inhabited the coastal area of southern Florida as far back as 8,000 B.C., the documentation of history really began upon the arrival of the first Spanish explorers in the 1500s.
In Sarasota County, you'll see many odes to the first Europeans to land on our shores: Ponce de Leon Avenue in Sarasota, Ponce de Leon park just south of the city, and the DeSoto National Memorial Park in Bradenton, to name a few.
In the 1820s, the United States took over the territory of Florida, offering private ownership on Sarasota Bay to incoming settlers.
In the late 1800s, Sarasota was promoted in Scotland, which is why it is home to what is thought to be America's first golf course. The same Scot (John Hamilton Gillespie) who built the course was also responsible for a couple of other Sarasota firsts: he constructed the city's first hotel, the DeSoto Hotel, and was elected as the first mayor of Sarasota in 1902.


Circus Days
The early 1900s saw an influx of wealthy Americans to Sarasota's shores as the city quickly developed into a sunny, coastal metropolis. One of these was Bertha Palmer, a wealthy developer's widow who built what is known today as Historic Spanish Point and purchased the land that is now protected as Myakka River State Park.
But, perhaps the most consequential of them all was John Ringling, one of the circus magnates behind the famous Ringling Brothers. Throughout the 1920s, he brought the circus to Sarasota, giving it its nickname: The Circus Capital of the World.
Ringling used his majestic elephants to help build a bridge to what is now trendy St. Armands Circle – perhaps one of the most interesting facts about Sarasota, Florida.
Ringling also built a large estate and private art collection in Sarasota. This collection has long since been made available to the public at the Ringling Museum of Art, a gallery that is home to works of art that span eras.
Old Sarasota history photos at the museum show tents, wagons, and posters advertising the former Ringling Bros. Circus – some of which can be seen at the dedicated Ringling Museum's circus exhibit that celebrates Sarasota's past as a show town.


Modern-day Sarasota
Today, Sarasota has a new nickname: The Cultural Capital of Florida – and with good reason.
It's a hub for art, music, and performance, with well-established museums, a major opera company, concerts every day, and a number of professional theater groups. But, it's also a haven for up-and-coming, independent artists making their mark on society.
Its natural leaning toward the arts is perhaps a reflection of its history as an economic and creative center for performers – human and animal – artists, designers, handlers, and other staff for The Greatest Show on Earth.
Its attraction to early developers has hardly subsided in modern day. Today, Sarasota is known to be one of the hottest real estate markets in the region – and even the country. With excellent restaurants, lots of things to do, and miles of beach right down the road no matter where you live, it's no surprise that Sarasota is as desirable today as it was in its early days.
Now that you know a little more Sarasota County history, you'll be able to appreciate better the names, places, and attractions you'll see while wandering the sunny streets of Sarasota.
---
Looking for a home in Sarasota?
---
Whether you're a first-time buyer, or a veteran home owner, give me a call at 941.266.0529 to learn more about the top family homes and investment properties Sarasota has to offer.