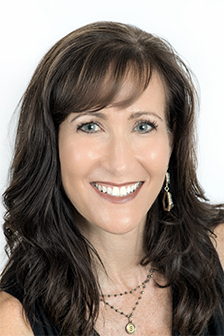 Moving is often bittersweet. On one hand, it's an exciting opportunity for a fresh start. On the other, it can be sad to leave another city or state.
Finding an excellent school can make the move just a little easier. Fortunately for families with kids, Sarasota has a lot to offer. High standards, supportive teachers, and small classroom sizes are just a few of the characteristics that parents might be looking for when moving to a new school district.


Moving to a New School District
Families with school-aged children know the importance of looking for a good school district in the city they're moving to. If you're looking for real estate in Sarasota, you're in luck. Sarasota is an incredibly family-friendly city, with lots of schools, both private and public.
Not all Sarasota neighborhoods are alike. Some are ideal for buyers looking for a great place to raise a family, and others cater to empty-nesting condo-dwellers looking to retire where the weather is warm and the beach is nearby. If you have a family with school-aged children, investing in a Sarasota home near excellent institutions will likely be a top priority.

Qualities to Consider
Consider whether you'll need to be closer to the elementary, middle, or high schools in your review. If your kids are in grades four or five, you may not want to prioritize proximity to elementary schools as they'll soon be moving on to middle and high school. Distance – walking, driving, or by school bus – is a major consideration for parents moving to a new school district.
When considering how to find a good school district, you may want to start with online resources. There are a number of websites, like GreatSchools, Niche, and SchoolDigger, that offer ratings based on a number of categories: test scores, class size, qualitative reviews, and more. You can also use a real estate rating tool.
If you've picked a side of the room in the debate over the school uniform, this may be a factor to consider when it comes to choosing a school district. Other factors like class size, curriculum, capacity to serve students with disabilities, and parent involvement are all important factors, too.
Safety is another concern for parents when it comes to determining good school districts in Sarasota. If your kids are at an age where they can walk to and from school without a parent, safety will be of particular concern. While Sarasota is widely regarded as a safe city, certain neighborhoods take the cake. Palmer Ranch in the south end of the city, West of the Trail, and Lakewood Ranch are known to be particularly safe.
Even if you don't have kids, schools can be important in your search for a home. According to a Realtor.com survey, about 90 percent of homebuyers said school boundaries were key to their search.

Good School Districts in Sarasota

Sarasota good schools are flexible, willing to adapt when faced with shifting trends, new information, and changing challenges and opportunities. Some of the top-rated Sarasota elementary and high schools are located just outside the downtown core, where there are many family-friendly communities.
Pine View School is regularly ranked number one in the state, known for its rigorous academic standards, excellent athletic facilities, and high graduation rate. This public school is located in Osprey, a 20-minute drive from Sarasota. Other excellent schools in the area are Riverview High and Suncoast Polytechnical High in southern Sarasota, and Venice Senior High in Venice.
These are just a few of the many good school districts in Sarasota County to raise school-aged children. Lakeview, Ashton, Phillippi and Southside elementary schools are among Sarasota's best elementary schools.
For more information on how to find a good school district, get in touch with me today. I can help you find a safe, family-oriented neighborhood with excellent opportunities for education nearby.