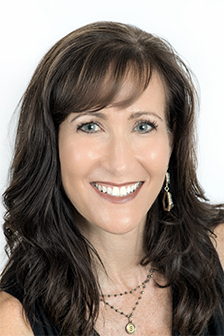 Selling your home can be a daunting task, but preparing properly can make a world of difference. There are a few key things to keep in mind when you're getting your house ready to sell. If you are planning to put your home on the market in Sarasota, Florida here are a few tips that will make the process as easy as possible.

Deep Clean
We all get behind on our cleaning, but this is the time to really buckle down. When people are going to be viewing your home, you want to put your best foot forward. Now is the time to scrub the baseboards, deep clean your carpets, wash the walls and windows, and keep your kitchen and bathrooms in pristine condition. The devil is in the details, so take the extra time to clean every last inch of your home.
Depersonalize and Declutter
When buyers are looking at your home, they want to imagine themselves in the space. It can be hard for them to do so when your personal photos and knick-knacks are all around the home. Go through every room in your house and decide what you truly want to hold onto; this has the added benefit of making your move much easier! You'll also want to take down any family photos, keepsakes, or memorabilia that may distract a potential buyer from the house itself.

Stage It and Be Creative
While you want to remove your personal effects from the home, you don't want to remove all the personality from the space. Keep fresh flowers on the table, invest in some inexpensive accent pillows or a welcome mat, and make the house feel like a cozy and welcoming space. Today's buyers are looking for a neutral space, so you may even consider painting a room if it is a bolder color.
Many people moving to Sarasota are looking for spaces that are clean and modern but still have a slightly tropical feel. Keep this in mind when staging your home. You don't want to overwhelm the home with so much beach decor that it feels like a rental, but you do want to bring the relaxing atmosphere of the beach in.
Make Minor Repairs
When you're living in a home, it may be easy to let those minor repairs slip by the wayside. But once your home goes on the market, those small issues become big red flags to potential buyers. Now is the time to get on any home improvement that you've been putting off. Any holes in the wall should be patched, burned-out light bulbs should be replaced, and broken appliances should be removed. Invest in bringing in a professional for any larger issues like mold or water damage. These details may not seem like much to you, but a pristine home gives a much better first impression to a buyer.
Putting your home on the market can simultaneously be one of the most exciting and nerve-wracking times of your life. By putting these tips into place, preparing your home to sell will be much easier and more seamless, giving you a more relaxed experience as you say goodbye to your home. I would love to be a part of your selling journey. Take a moment to browse my current listings and see what I have done for other satisfied customers. Reach out to me today for more information about how I can help you sell your home!