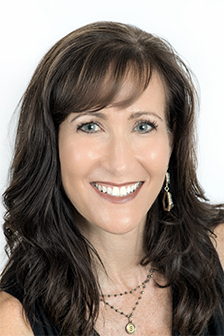 If you've explored the market, you already know that the number of homes available for sale is quite low from a historical perspective. But what does that really mean for you? As a buyer, low housing supply coupled with high buyer demand means you should be prepared to navigate a highly competitive market where homes sell fast and get multiple offers.
Home Buying Mind Set
The homebuying process can be mentally and emotionally draining, especially if you have had some difficulties in the past with a previous offer. Consider the following mindset shifts to prepare you for a more positive experience this time around.
Instead of focusing on minor imperfections or easy fixes like paint color or appliances, focus your attention on the bones of the house, as well as the location. Assess the factors less easy to change. Remember to set a budget that makes sense for your lifestyle. You don't want to overextend on your homebuying budget if you normally spend a fair amount of money on traveling or entertaining, for example.
Understand that creating your home is a process that can take months or even years. Take your time and make changes that are meaningful to you without the financial pressure of a full-scale transformation. Know that there are always twists and turns on any worthwhile journey. Buying a home is no exception. Delays and setbacks may come. Prepare for them emotionally in advance and remember that the only thing to expect is the unexpected.
Competitive Market
This past year, homes flew off the market at a record pace as buyers made offers the moment properties came up for sale. Anticipation of a probable bidding war requires you to prepare in advance for such a situation. To help you navigate bidding wars with multiple offers, I have many years of experience in real estate and can act as an advisor. Experience is often the key to a successful outcome. I know what worked for other buyers, what sellers are looking for, and how to help you prepare when it comes time to make an offer. Here are some tips to keep in mind that will help you make the best offer possible.
Establishing what you can afford is critical. The best way to understand your numbers is to work with a lender, so you can get pre-approved for a loan. Securing a pre-approval letter shows sellers that you're serious and financially able to complete this transaction, which can give you a competitive edge. Making an offer at the home's asking price, especially in this type of market, may not be enough. Often times, homes today sell for more than their initial listing price. As an agent, I can help you understand the market value of the home and what other homes are selling for in your area.
Be ready to Move Fast
Speed of sales are the contributing factor to today's competitive housing market. When homes are selling fast, it's important to stay on top of the market and be ready to move quickly. I can assist you in staying up to date on the latest listings, as well as help you put together your best offer as soon as you find the home you want to purchase.
​Make a Strong but Fair Offer​
​Putting your very best offer forward from the start is a good strategy when you're up against other offers. As a luxury real estate agent, I can write a strong offer and use my expertise on which levers you can pull to make your offer as enticing as possible. One option is to wave or shorten some of your contract contingencies. Other options may include escalation clauses, using an appraisal gap addendum, or even a cash to close program I have access to. Keep in mind that certain contingencies, like the home inspection, warrant preservation in the overall home buying process.
If you are thinking buying or selling, let's start collaborating early so you know what you can expect as a buyer and how you can be better prepared for your 2022 home purchase. You can reach me by email stacyhanan@michaelsaunders.com or call me 941.266.0529.