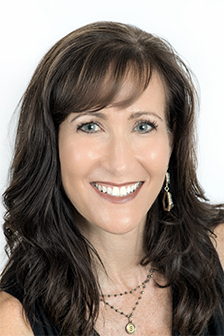 Making upgrades adds value to any home, whether or not you plan to stay in it or sell. Your property remains one of the best ways to build wealth through home equity.
Think beyond standard equity appreciation. Major updates to kitchens, bathrooms, flooring, roofs, and windows absolutely add value, but don't underestimate other approaches that impact potential buyers.
Make an Impression
A warm, welcoming home instantly captivates guests and prospective buyers. An immediate sense of hospitality enables people to feel comfortable. Cultivate a great first impression of your home by making it feel accessible.
Keep the walkway clear of obstacles and provide a well-lit entrance. On a front porch or rear lanai, accessorize the space with seating, an outdoor rug, and a small table. If space is an issue, incorporate small decorative touches, such as a festive wreath or potted plant.
Choose a lighted doorbell that glows in the dark. Provide a spot for people to leave their keys or jacket. The foyer provides visitors a first glance at the personality of your home. Incorporate mementos or objects that reflect something about you. Use warm colors in your décor and accessories.
Match the Exterior to the Interior
No matter the style of your home or current design trends, the relationship between the interior and exterior warrants attention.
Do exterior and interior colors need to match? Should the design techniques utilized indoors be replicated outside? Several factors influence the answer to these questions, including your personal style and preferences. Generally speaking, a coordinated approach remains ideal for the interior design and exterior theme of your home. Considerations for the exterior and interior designs of your home include:
Maintain Flow: A home containing too many different characteristics, colors, or design styles feels jarring and disconnected. Strive for an exterior and interior that complement each other rather than clash. In some cases, conflicting design choices make a home appear smaller to the eye.
Embrace a Cohesive Style
Allow your home to fall into a specific category. The exterior creates an impression for buyers as they imagine and even anticipate the feel of the interior. People will appreciate the continuity upon entering the home. By styling the interior of your home to complement the exterior, your home will instantly feel more familiar and welcoming.
Maximize Visual Space
Building a home addition adds measurable space. Intentional design choices create visual space that makes your home appear larger. Visual space – how large a home feels – accentuates actual square footage. Minimalist design helps achieve this goal. Minimalist design graced both homes and new construction this year. By emphasizing basics and reducing excess, minimalism makes efficient use of space in an aesthetic way. Careful accessorizing along with natural light makes any room appear larger and adds visual impact. For example, replacing heavy closed draperies with vertical blinds or shutters to let light in – sunny rooms feel larger and more open.
Provide Clear Pathways and Accenting Key Features
An open space offers unobstructed movement. Make patterns obvious and provide decorative focal points. Furniture placement and window treatments either amplify or compromise visual space. Maximize every inch of square footage and accentuate architectural features.
Improve Storage Areas
Hire a professional organizer to unpack the full potential of current storage spaces and identify new ones. Start by organizing rooms and developing strategies to keep things tidy. Make storage zones feel ample and adequate. A clutter free home appears cleaner and larger to homebuyers.
Elevate Curb Appeal
Paint the front door, trim and shutters. This inexpensive improvement adds brightness to a home, whether you choose a bold color, a neutral tone or classic white. While you can paint your home yourself, consider hiring a professional for a large or multi-story property. Painting is an inexpensive improvement with between 60 to 100 percent return on investment.
Install new door fixtures in a finish and style that complement your home. Paint or replace garage doors.If your garage doors are in good condition, add a fresh coat of paint. Replace deteriorating panels. New garage doors offer energy efficiency, improved insulation, and garner a 91.5% return on investment.
Update your house numbers. Replace numbers that appear faded or need an updated font. If choosing a metallic finish, make sure it matches the finish of your exterior light fixtures.
Curb appeal matters. Add a brick or stone border along a concrete driveway or walkway. Maintain your green space. Include trees and shrubs to create texture and add interest. Planting trees and shrubs of varying heights, widths, and blooming seasons creates year-round beauty.
Tackling small, inexpensive projects keeps your home in tip-top shape.  Design projects that will add equity – select a durable backsplash, choose timeless wall coverings, paint the front door, replace old doorknobs or handles, upgrade an existing fireplace, build out a covered patio, and even update your mailbox. Prospective buyers prioritize a well-maintained home. While kitchen and bathroom remodels boost appraisal and resale values, buyers usually notice if the quality and design hit the mark or not.
Are you thinking of boosting your home's value before you list? Do you want help making your home more appealing to potential buyers online or in-person? Call Stacy today for advice on home upgrades.
Stacy Hanan is a highly experienced and top performing realtor for the Sarasota and Lakewood Ranch areas and knows what it takes to get the highest possible price for real estate here. If you have any questions at all about upgrades that can add value to your home as you prepare to sell it, call Stacy today at (941)266-0529.