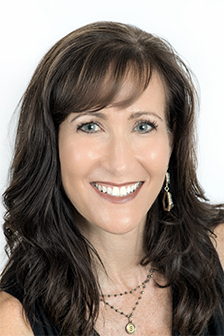 Start the new year by exploring the latest colors and other design elements debuting in 2023. Design trends change, employ these changes to enhance rather than dictate your interior style. The interior design decisions you make best tell your own story. An expression of your unique style may capture a current trend, but will hold enduring appeal due to your personal vision.
Whether you are planning to sell or buy a home and want to update it – or you simply want to refresh a space, take a look at this year's designer insights.
Neutral Colors
A neutral color palette remains dominate among popular trends. Neutral colors and nature easily blend and they can complement most design schemes and spaces with a little creativity. New for 2023: different shades now emerge, so expect varied shades of blue and green, as well as tones of desert sand and weathered terra cotta. When incorporating a choice of color, avoid isolating any particular color in only one spot. Repetition creates a sense of movement in a room or space. Adding more than one color creates asymmetry in the palette which helps to define room zones, to highlight functions, and to create visual movement.
Shades of green are showing up everywhere — from luxury homes to fashion. This color represents rejuvenation – a clean slate of sorts – yet it remains neutral enough to work with many different types of interior designs. Green generates more energy and excitement than standard neutral colors. Consider incorporating a shade of vibrant green whether in small way or large capacity.
Unpredictable Accessories
To cozy up any space think unexpected when considering accessories. Their visual impact adds a warm element to any room. Large accessories serve as works of art, and designers often use unpredictable accessories as a focal point in room design. Strategically chosen elements of décor, such as rugs and pillows, add coziness and dimension. Accessories play a crucial role in communicating most design schemes, whether they are modern, contemporary, traditional, or somewhere in between.
Moody and Dramatic Spaces
More decorative trends and energetic patterns, such as checkerboard and art deco, are making a comeback. Play with patterns in powder baths and gathering areas by adding a tone-on-tone design or add a bolder variation with rugs and textiles. For a dramatic design impact, apply wallpaper or paint to the walls in the same color as the fabrics and furniture as this can create a modern, moody, fresh space.
Completely white interiors continue a decline in popularity. Where as earthy, vibrant colors and a darker, warmer design approach continue to gain traction. Expect to see décor and paint that creates a moodier vibe than the recent past preference for all white interiors. These new tones, while not only elegant and upscale, bring a warm and comfortable feel to most spaces. Creating contrasting spaces in your home could be the ideal choice for work, reflection, or entertaining.
Wood Tones
Play with wood tones throughout your kitchen and with your furniture choices. Embrace rather than question a specific wood choice that appeals to you. Vary the neutral shades and add depth by pairing unpainted furniture with a modern design. Strategic use of décor and materials such as stone and wood guarantee a layered look. Choose a neutral color that will add interest to your existing patterns, furniture, and textures.
Open Floor Plans
Open concept living is still en-vogue, particular in family and kitchen areas. This style pairs well with modern living as it provides a clean look that feels spacious, minimalistic, and airy. Within open spaces you can create more intimate niches, nooks, and cozy corners. The revival of dedicated dining rooms presents a decorating opportunity in an open floor plan. Add contrast, warmth, and dimension by creating a seamless flow between rooms or within a single, large space.
Sticking with standard neutrals, including varied tones of white, feels less intimidating when making design choices. Exploring fresh ideas and new colors provides an opportunity with no obligation. Starting small with a signature rug or a splash of color – like accessories – proves helpful for many homeowners. Taking color samples with you to view a prospective new home may prove helpful in sparking thoughts of possibilities. Most of all, consider exploring these new trends.
If you're looking to sell your home in the Sarasota area, you can count on my real estate services. With experience helping clients buying and selling properties from downtown to Lakewood Ranch and to all the luxurious Keys, I can ensure that your sale is as straightforward as possible. From staging to open houses to signing agreements, I will guide you through the process from start to finish – contact me today at 941.266.0529.