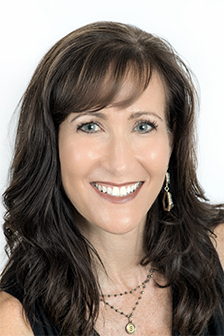 Lakewood Ranch, located on the Sarasota/Manatee County border, provides a premier planned residential community within the area. This expansive, family-oriented community, was once again, named the best-selling multigenerational community in the U.S. positioning it among the nations top-selling communities for the ninth consecutive year.
Today, Lakewood Ranch stands as a thriving mini-metropolis of almost 18,000 homes and nearly 43,000 residents while still growing. Clearly, Lakewood Ranch remains a preferred area to build a life and put down roots.
The Lakewood Ranch real estate market has been red-hot for years. With lush landscaping, miles of tree-lined trails and walking paths, and acres of luxurious parks and golf courses, it'd be easy to think of Lakewood Ranch as a city of millionaires. The reality, however, is quite different. While there are plenty of luxury homes for sale in Lakewood Ranch, Florida, with values into the millions of dollars, there are homes and condos for sale at all price points. New families just starting out can find unlimited options in the low 200s, and—with no state tax—it's the perfect destination for those seeking a retirement home as well.
Lakewood Ranch is surrounded by outdoor attractions: nature preserves, wonderful parks, shopping destinations, and golf courses. This friendly, warm community provides plenty of things to do amidst private, quiet, and pristine neighborhoods.
Residents have been drawn from all over the country to the location for its stylish looks and resort lifestyle amenities. Lakewood Ranch Main Street offers vibrant and varied stylish boutiques and international restaurants. Many of Sarasota's most popular restaurants have expanded into the greater Lakewood Ranch area.
Selva Grill, Libby's, Nancy's Barbeque, and Owen's Fish Camp, four of Sarasota's favorite restaurants downtown, all chose to add a 2nd location in Lakewood Ranch. Selva Grill enjoys a reputation for its artfully presented dishes inspired by Peruvian cuisine. Their menu features dishes like fried snapper and salmon chileno topped with crab and manchego, served with jasmine rice and roasted bell pepper tamale, finished with mango beurre monte. The New York Times raved that Selva serves "possibly the best food in Sarasota" and "everything on the menu is worth trying."
Esplanade Golf and Country Club
Esplanade offers residents a special lifestyle. The pristine Championship golf course with pros on site and a first rate pro shop. For tennis enthusiasts, you're in for a treat. With lots of member and guest events, themed mixers, and professional instructors, you're guaranteed to enjoy endless hours on the courts. This all-inclusive, resort style, gated community consisting of 1250 homes and detached villas. Esplanade purchased an additional 200 acres to accommodate its continued growth.
Dining options include a snack bar for a grilled burger before your tee time or while lounging around the pool. The enticing Bahama Bar provides a casual setting with its menu consisting of fresh seafood, and delicious panini's. For those special nights and occasions, mark the occasion with a fine dining experience at the Country Club. Residents and guests can enjoy wine tastings, chefs' market, cooking classes and more.
The wonderful amenities truly set this community apart. Picture yourself enjoying resort-style, lagoon-shaped pools with towel service. The spa and fire pits create unique opportunities to relax. Check out the fitness facility with personal training, massage therapists, and a monthly calendar of events. Explore by taking advantage of the canoe and kayak launch, as well as the bark park and walking trails. From sunrise to sunset, this community serves as a hub for a vibrant lifestyle within a tropical oasis. You will have it all at Esplanade at Lakewood Ranch.
The Lakewood Ranch Golf and Country Club
The Lakewood Ranch Golf and Country Club provides a world-class golf course, as well as social activities and other athletics. The Country Club is the prestigious golf community at the heart of Lakewood Ranch set in a mature, gated-community nestled just north of downtown Main Street. It is private and features three scenic 18-hole golf courses for a variety of skills levels. It also provides 150+ miles of nature trails and sidewalks to allow residents and guests to take in the natural surroundings.
The homes that are located behind the gates of Lakewood Ranch Country Club range from the low $400,000's up to the high $2,000,000's. The diversity of Lakewood Ranch makes it one of the best places to buy real estate.
The Lake Club
The Lake Club offers a living experience unlike any other in the Sarasota and Manatee region. Upon entering the private gates, you immediately feel the luxury and warmth of this community. Cypress Trees and manicured landscaping greet you while driving down the cobble stone streets. Wandering over bridges and through the winding streets, you will find stunning custom homes – some with spectacular views overlooking the lakes.
With timeless, well-appointed home designs by custom home builders, ranging in style from Modern, West Indies, Classic French, and Mediterranean, that all blend harmoniously together in this gorgeous Lakewood Ranch community.
Don't forget the 20,000 square foot Grand Clubhouse, in a backdrop of lush landscaping and lakes. It's complete with a lifestyle director to organize social events and a full-service concierge. Surrounding open spaces feature courts for tennis or pickleball, a fitness center with spa, and resort-style pool. The Lake Club is a beautiful place to call home.
Polo players from around the world come to play at the nearby Polo Club. Lakewood Ranch is also home to the Sarasota International Cricket Club, in addition to Golf at the Ritz Carlton which boasts a Tom Fazio-designed 18-hole championship course. Take a short drive to downtown Lakewood Ranch Main Street where you can enjoy shopping, restaurants, and other creative entertainment opportunities.
Azario at Lakewood Ranch
As Lakewood Ranch new communities continue to come online, it's no surprise that so many residents enjoy calling it home. There are two Esplanade communities in Lakewood Ranch. Esplanade is a brand name for the builder's lifestyle homes. So, there's Esplanade at Lakewood Ranch and Esplanade at Azario at Lakewood Ranch, as well as Esplanade Palmer Ranch in Sarasota.
Azario at Lakewood Ranch, located on approximately 1,000 acres off State Road 64 on Lorraine Road, will eventually have around 1,750 residences. Residents will enjoy the private Chris Wilczynski-designed 18 hole golf course and a full list of resort-style amenities similarly to its fellow community Esplanade at Lakewood Ranch.
Live a year-round vacation where you never have to leave for that special get away. That's the lifestyle you'll realize at Esplanade at Azario Lakewood Ranch. You will experience a new level of inspired living and enjoy an exciting array of planned resort-style amenities featuring a wellness and culinary center, resort-style pool, Bahama Bar, and more.
From relaxing pursuits to active recreation, you'll have plentiful opportunities to stay active or simply relax. It's a sophisticated experience that rivals a world-class vacation resort. At Azario, you'll soon discover that the possibilities are endless.
Waterside at Lakewood Ranch
An enticing new Lakewood Ranch development is the upcoming Waterside community. Waterside is the 16th development phase of Lakewood Ranch and is located on its southern edge. It has been a huge draw for potential buyers. This is Lakewood Ranch's first village located south of University Blvd, which makes in the first in Sarasota.
At the heart of the community lies Waterside Park, the new Main Street that will draw residents and visitors from Sarasota and Lakewood Ranch. At Waterside, new neighborhoods are designed around pristine lakes that connects via water taxi. Explore acres of nature preserve and trails or visit the dynamic lakefront town center. The Players Centre for Performing Arts – Sarasota's oldest performing arts organization – will makes its home in a magnificent new theater that will host nearly 400 performances a year.
This new construction adds inventory to the Sarasota real estate market and provides homes to families looking to relocate and invest in homes in Sarasota. This project aligns well with Sarasota 2050, an initiative to further develop Sarasota County in the coming decades.
LakeHouse Cove is one of two neighborhoods found within Waterside. Residents thrive on recreation within LakeHouse Cove which will feature a state-of-the-art community center, fitness center and resort-style pool. A kayak launch and storage will be provided for residents, as well as a dog park, a playground, bocce ball and pickleball courts.
These communities are all certainly worth a serious look if you are in the market for a new home. If this Lakewood Ranch development isn't the ideal fit for you, the other neighborhoods just might be.
The perfect spot for you and your family awaits discovery! As a leading Michael Saunders real estate expert, I have helped countless buyers find the premier luxury and social amenities they are seeking in Lakewood Ranch and other communities.
I am committed to finding the absolute best home for you – downtown, on one of the keys, or in an amenity filled village-style community like Lakewood Ranch. For more information, give me a call today at 941.266.0529 or search for properties in your desired neighborhood from my homepage.