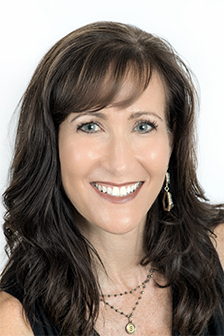 Even though the greater Sarasota area and other communities situated on the Gulf Coast fared well by comparison to our neighbors to the south, I join countless others in praying for Floridians dealing with catastrophic loss caused by Hurricane Ian. It is heartwarming to see communities come together and offer support during these challenging times.
If you are looking for a way to help, donations can be made to several local non-profits and charities as such:
Red Cross
The Salvation Army of Sarasota County
All Faiths Food Bank
Gulf Coast Community Foundation
Suncoast Disaster Recovery Fund
Ian's impact on our real estate market
You may wonder how the storm will impact real estate in our area. Without question, hurricanes impact the housing market. Since no catastrophic storms have hit Sarasota in modern memory, the market reaction in Sarasota and Manatee will remain much more favorable than in places like Naples and Ft. Myers. The comparatively minor damage from Hurricane Ian around Sarasota and Manatee Counties will likely only prompt a short-term effect on prices and demand.
The coast of Florida's beautiful beaches, culture, warm weather, and an inspired lifestyle will always hold significant appeal. Most people interested in living in Florida acknowledge hurricanes as a possibility, as do people facing other weather events in regions beyond the coastal zones. The bottom line: people want to live here.
We anticipate temporary delays on some transactions as one probable result of Ian. Buyers remain interested in owning property in Florida including snowbirds, investors, young professional working from home, and families. Some of those who lost their property may prefer to purchase in our area rather than rebuild where they were living. Buyers should be realistic and patient with fewer opportunities in the near future. Sellers should stay the course. If you don't need to sell right away, just be firm in negotiations. Keep your home on the market. A slight reduction in buyers will be short term.
Sarasota's legend
Historically, Sarasota has rarely taken a direct hit from hurricanes according to reliable records beginning in the early 1871 – can the ancient legends be correct?  With that said – some people may find this legend interesting which can be read here.
With many understanding that there's no such thing as a completely safe place to live, Florida's real estate market continues to remain attractive even after Ian. Together, we will move through this difficult time in our state. I'm here to help and serve in the ways that I can – be safe. Please feel free contact me at 941.266.0529 or email me at stacyhanan@michaelsaunders.com if you have any questions or concerns.