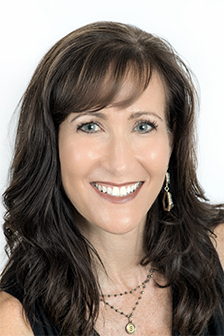 Due to our community being listed on many "top ten," "best place to retire," and "best beaches" ranking compilations over the years, buyers remains highly interested in the Sarasota and Manatee area. According to a recent U.S News report, Sarasota, Florida has earned the No. 9 spot for best place to live. This kind of notoriety forecasts a favorable future for those in real estate in this area. Sustained buyer interest in the Sarasota and Manatee area remains high and will likely continue throughout 2022. A warm climate, cultural scene, and award-winning beaches have made this area one of the go-to places for those looking to make a change in their lifestyles.
Thriving Community
Sarasota's relaxed vibe offers a good shift of pace from Florida's more populous coastal cities.  The gulfside setting with lush natural backdrops coupled with charm-filled districts makes Sarasota an ideal location in comparison to the hustle and bustle of major cities. With a great real estate market, a thriving community in many other factors – Sarasota offers more than simply beautiful beaches.
Strong economy
Top-rated Beaches
No state income tax
Superb year-round weather
Cultural arts
Population growth
Job growth
Rising Prices
We quickly experienced an accelerating market throughout last year and the first couple months of 2022. So far, the market predictions have shown subtle changes in the economy this year with the supply chain backlog, home price increases, inflation, increased interest rates, and the buzz of a possible recession. Locally, we will continue seeing changes as the real estate market adapts throughout the remainder of this year. The recent rise in home prices is due in part to changing demographics and historically low inventory. While experts are forecasting more moderate home price growth than last year, they anticipate that prices will likely still be moving in an upward direction throughout 2022. Experts have indicated that credit risks are still low because underwriting and lending standards are sound.
Balanced Market
Expect to see a more balanced market as housing supply expands. Our inventory is still at one month of supply but that is an increase of over last year. With an incremental increase in inventory, we expect to see fewer multiple offers. While a normal market remains a future prospect, signs suggest the shift to a more balanced market (6 months of inventory) is likely to happen, we just don't know how long that will take. Substantial numbers of buyers have been unable to secure a home due to the competitive market. This is true for buyers who need financing. But we are seeing financing buyers having more luck getting offers accepted as the inventory has increased. Most buyers will still face competition when presenting offers and should pay attention to changes in the market to get ahead of the competition.
With a steady flow of new buyers and people looking to relocate from other bustling cities, we expect the influx to continue throughout this year. If you are thinking of buying or selling, let's start collaborating early, so you know what you can expect and how you can be better prepared. You can contact me today at 941.961.9050 or send me an email to stacyhanan@michaelsaunders.com