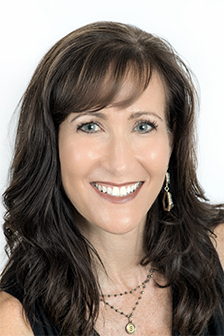 At the beginning of the year, a bull market was predicted for Sarasota. A few months later in March, the region (North Port-Sarasota-Bradenton) was ranked on a "Top 10 Housing Markets to Watch" list by realtor.com.
With such a positive outset, the Sarasota real estate market remains on the radar of many potential homebuyers both locally and across the U.S.
How has the Sarasota real estate market shaped up in the first half of 2018? Now that the first and second quarters have come to a close, let's take a look at the last six months on the Sarasota housing landscape in this market review of Sarasota real estate.
Update on First Half of 2018
So far, 2018 has lived up to the expectations of a steady, strong Sarasota real estate market.
In the first half of the year, the number of houses sold decreased, but the median home price continued to rise across the board. The average price per square foot is up this year by almost 10 percent from last year, with prices spiking in December and remaining higher than average through January. From there, prices began to drop incrementally, though still well above the 2017 median sales price.
Year-over-year home prices increased from 2017 in all sizes of home, except four-bedroom homes, which remained the same at a median price of $450,000. Two- and three-bedroom homes did particularly well, up by 6 and almost 5 percent, respectively.
While some of this first-half success can be attributed to the customary spike in demand for homes in the spring caused by eager families and smart investors looking to take advantage of Florida's springtime weather on a more permanent basis, it cannot account for it all. The year-over-year upward trend Sarasota has seen since 2014 is continuing into 2018 – expect steady growth to continue in the second half of the year.
Outlook for Second Half of the Year
As the spring market decelerates and the spike stabilizes, third and fourth quarters will round out yet another year of overall growth for the region. It seems that there's no sight in end for Sarasota's real estate boom.
The Sarasota real estate market, among others, is an appealing real estate investment opportunity – warming, but not yet saturated. Inventory levels dropped in the first and second quarters in the Sarasota-Manatee this spring.
However, decreasing supply and continued demand may challenge accessibility going forward. Inventory levels fell steadily through late winter and spring of 2018, and if the trend continues, it could cause prices to continue to rise. That said, a strong Sarasota economy is keeping potential buyers in the game.
---
Want to be the 1st to know when new homes hit the market?
---
Buying a Home in Sarasota in 2018
While the number of "For Sale" listings fluctuates, home prices are increasing with the expectation that this trend will continue, meaning now is a great time to buy.
Condo and smaller houses (one- and two-bedroom) are also seeing steady price rises. These properties are perfect for small families, retirees moving south, and for investors to use as vacation rental homes.
The prosperous spring housing market is winding down, giving potential buyers an edge in the shoulder season. Whenever you buy, be sure to check the latest market review of Sarasota real estate to know what to expect.
For more information on the 2018 Sarasota real estate market and how you can invest in it, get in touch with me today at 941.266.0529.
I can help you select the best property for your needs. From luxurious waterfront properties – perfect for a vacation rental – to single-family homes downtown, I can offer a variety of options and prices for you to review. Call me today to schedule an appointment or send me an email at stacyhanan@michaelsaunders.com