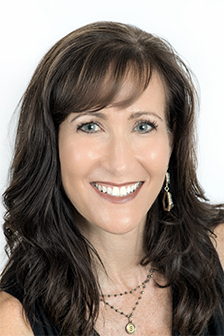 Start the decade in style with the latest materials, colors and other elements debuting in 2020. Natural light will elevate the feel of any home, especially in a space where people gather, like the kitchen.
If you're considering how to improve your home, spruce up your space this year with these designer insights.
When it comes to kitchens
Resist overthinking the individual elements. Achieve an effortlessly polished look by mixing materials without scrutinizing the assortment too closely.  A more organic, natural look feels slightly eclectic.
When incorporating a choice of colors or varied materials, avoid isolating a finish or color in one spot.  Repetition creates a sense of movement, such as finishes on hardware or fixtures. In a three-tone kitchen, add one more color or material to create an asymmetry in the palette that helps define zones or functions and keeps the eye moving.
Multi-functional island hubs are nothing new, but they now offer more than mere storage. Islands may encompass various zones for cleaning, prepping, cooking, refrigeration or seating. Many homeowners prefer expansive islands rather than dining tables, so that family and guests mingle or dine informally while gathered in the kitchen.
Oversize statement pendants 
To cozy up a kitchen think big regarding light fixtures. Their visual impact adds a sculptural element to the room as well as functionality. Large pendants serve as works of art and designers use dramatic fixtures as a focal point in room design.
Neutral Color Confidence
Play with colors in your kitchen and bath.  If you are drawn to a specific color, embrace rather than question this choice!  You can vary the neutral shades and add depth by mixing textures. Strategic use of materials such as tile, stone and wood guarantee a layered look. Choose a neutral color that will add interest with your patterns and textures.
GET A MARKET SNAPSHOT FROM ME – CHOOSE YOUR SARASOTA ZIPCODE 
If you're looking to sell your home in the Sarasota area, you can count on my real estate services. With experience helping clients buying and selling properties from downtown to luxurious Siesta Key, I can ensure that your sale is as straightforward as possible. From staging to open houses to signing agreements, I will guide you through the process from start to finish.