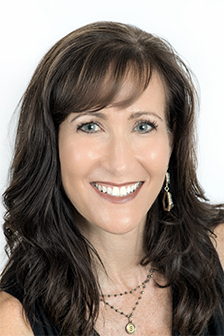 Interior design trends – enhanced with personally curated artistic elements – showcase the essence of a home. A growing interest in using sustainable materials impacts stylish elements for 2021. Due to limited travel associated with the pandemic, design influences can be utilized to bring a taste of the outside world into living spaces.
Let's take a look at prominent new design ideas and how they tie into the world of design and art.
A Natural Sophisticated Design
If your home includes features such as original hardwood floors, exposed beams, or a fireplace, then you can complement those elements by injecting character details into those spaces. Aim to balance old and new pieces that can work together in harmony. Simplicity and a mix of glamour captures a unique look which might include vintage style prints, soft edges and curves, and gold accessories. Want more of a grounded natural look? Explore a muted pastel palette which help provide a more organic, natural look that feels slightly eclectic.
Arts and Crafts Conversation Pieces
Many designers now forego bold statements pieces and prefer to embrace the simplicity and elegance of fine art from local artists and makers. When incorporating one-of-a-kind arts and craft elements, designers create a unique blend of art, textiles and furniture that value traditional crafts of the past with a modern twist. Use innovative art and furniture, as well as textile art, to creatively push the boundaries of traditional arts and craft design. With these small additions you can create unique conversation pieces into your home. Turning a trend into something personal and meaningful often makes all the difference.
Color and Textile
So what are the trendiest colors for 2021? In a nutshell, all the hues ranging from Atrium White to Aegean Teal. Begin by adding these colors in a small accent or a focal spot depending on your style. Aegean Teal falls within the hues of a radiant, warm palette built around a natural, earthy approach to design. Picture the perfect mixture of preppy and sophisticated. As natural tones and colors are coming back into fashion, a pop of color in an unconventional application stands out from the norm.
If you feel apprehensive about going too blue, then give consideration to emerald, cobalt, burnt orange, soft pastels, and mustard yellow. These options can add sophistication and something special to your kitchen or living space. Less may feel like more based on your design aesthetic. Introduce any of these beautiful colors through pillows, throws, or even painting the front door. Give your home an inviting and fresh sense of comfort – just what everyone needs going into 2021.
Natural Influence
Natural elements continue as a common focal point in design. Inspired by earthy color palettes and warm, natural textures, the natural influence trend incorporates wood, rattan or woven home accessories and furniture. Bring the outdoors inside by using more grounded materials such as bamboo, stone, and wood to evoke a sense of calm and comfort creates a bridge to the natural world. You can add visual impact with texture, botanical wallpaper, potted plants, and vertical gardens. Influence from nature brings a sense of harmony and order to any living space with a décor scheme that works together perfectly.
Textured Walls
Designers found a fresh take on the once-popular murals and large-scale artistic depictions of the past decade. Textured walls add visual interest without competing for attention in a space. Incorporating subtle textures using different techniques infuses dimension for a luxury look that adds an air of sophistication to any room.
Take these inspiring ideas and turn your house into a home by adding an artistic approach to interior design.
If you're currently looking to buy or sell your next home in the Sarasota area, or if you have any questions at all about available Sarasota properties with some of these trending design themes, feel free to give me a call today at 941.266.0529 or email me at stacyhanan@michaelsaunders.com.