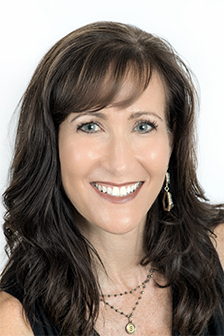 Summer is just around the corner and there are great new properties coming up for sale and serious new buyers that are interested in buying.
This month was a seller's market for Sarasota and Manatee County.
The number of for sale listings was down 15.4% from one year earlier and down 6.7% from the previous month. The number of sold listings decreased 9.2% from one year earlier and decreased 24.8% from the previous month. The number of under contract listings was up 71.2% compared to previous month and down 9.6% compared to previous year.
The average sold price per square foot was down 2.4% compared to previous month and up 3.4% compared to last year. The median sold price decreased by 1.8% from last month. The average sold price also decreased by 2.1% from last month and up 4.5% compared to previous year.
The average days on market showed a downward trend. Average days on the market in May 2020: 65 days, a decreased of 12.7% from last year.
Should You Sell your Home Now?
Are you thinking about selling? Moving ahead with your plans remains a solid consideration.
The housing market faced an inventory shortage prior to onset of the pandemic. As this inventory shortage spread widely throughout the housing market going into today's economic slowdown, a surplus of buyers had fewer housing options to consider.
With the release of the latest Economic Pulse flash survey from the National Association of Realtors, results show that people selling their houses today are holding strong on price. According to the most recent data, 74% of real estate agents noted that sellers are not dropping listing prices to attract more buyers.
According to realtor.com the growing rate for listings that offered virtual tours had twice as many visitors then those without virtual tours. Some data shows that home buyers who had paused their search are starting to pick it back up. With tools such as live-stream open houses and virtual tours are enabling buyers to safely continue their home search.
What's the risk of listing my home now?
There should be no risk if the recovery happens slow and soon. Think about it…Get a head start now while other sellers wait for the market to improve. The Sarasota-Manatee area remains a seller's market with a low-inventory of homes for sale. Fewer homes on the market creates an environment with less competition, stream-lined negotiations and a better sales price for you.
The current months of inventory is 4.2 for our area, which is a strong seller's market.  Also, months of inventory based on active listings are down 7.6% from the previous month in Sarasota County, and down 5.9% from the previous month in Manatee County.
Inventory
So, with buyer choices already limited going into this season and more sellers removing listings today, listing your home makes sense. Your neighbors may be waiting to make a move or removing their listings, so staying on the market – or jumping into it – could work to your advantage. Serious buyers today remain engaged right now. With prices holding steady in this low-inventory market, you can feel confident about selling today.
The Silver Lining
As showings and inquiries slowly increased, potential buyers are spending more time online planning and searching for that perfect home. If you list your home now, when COVID-19 subsides, you may have missed the home listing rush.
Your home listing online matters more than ever. You only get one chance at a first impression. I will show off your home in the best light with the latest digital technologies. Whether you plan on Selling or Buying in Sarasota, I'm an experienced realtor who can help you accomplish your goals and get the best out of today's changing real estate market. Please contact me for a confidential consultation to discuss the current housing market statistics and updates for your area.