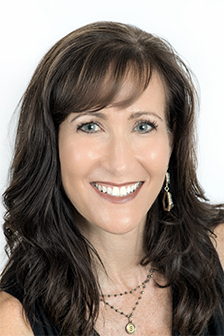 It remains an ideal time to sell or buy as our real estate market in Sarasota and Manatee Counties remains strong. Based on the data from Florida Realtors and My Florida MLS, moving into Q4 and then into 2022 we are still going to see an expanding real estate market. As more baby boomers and buyers from outside markets migrate to the Suncoast, we will most likely experience additional upward pressure as the market increases during season.
The third quarter numbers reflected that it remains a strong seller's market. Compiled data from Florida Realtors and My Florida MLS revealed a decrease in sold and closed sales in Sarasota and Manatee year-over-year. Looking back at the data of the second quarter of this year we saw an unprecedented, number of closed sales of 5067. When comparing against quarterly history numbers, 4244 closed sales in the third quarter show we had another incredible quarter. This reduction in closed sales in the third quarter indicates more a normal market pattern than we have seen the last 12 months. We normally do see a reduction in the third quarter.
The luxury market in Sarasota showed a continued growth as buyers are placing Sarasota on par with Florida's other top luxury destinations in Southwest Florida. The combined luxury sales price increased 19% compared to 2020. Luxury home buyers are seeking to invest in the Sarasota market because it offers world-famous beaches, a rich local arts community, incredible golfing and shopping opportunities, beautiful year-round weather and one of the best educational systems in the state.
The statistics show that the average home prices in Sarasota and Manatee continue to climb year after year, which is a good sign for sellers. The combined average sales price for a single-family home in Sarasota and Manatee Counties per Stellar MLS was $577,232 a 3.2% reduction from the prior quarter of this year, which is statistically insignificant. The average days on the market was 23 days, down 67.60% compared to last year. Clearly, demand continues to outpace inventory. The months of inventory at the end of third quarter shows a slight uptick from last quarter with a 0.8 of inventory. That is less than a month of supply of inventory.
Although we cannot accurately predict the future of the current real estate market, at some point it will cool. This is both natural and predictable. We already see some slight indicators of a movement towards a more balanced market. However, there are no indicators of a sudden stop. The question is when will things begin to cool down?
Stacy Hanan is a top performing realtor with many years of experience in the Sarasota market and can help you get the highest price for your home if you plan on selling it in peak season. Call Stacy today a (941)266-0529.