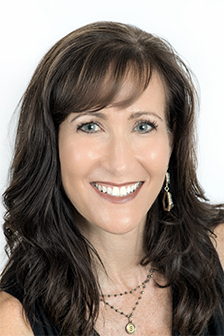 You may be surprised to find out that Sarasota has long been a place where entertainers and sports figures call home. In fact, a lot of celebrities have gorgeous homes all over this region. Our white sandy beaches and small town feel with big city attractions makes Sarasota appealing to visitors and celebrities alike.  Some name dropping covers famous writer and director, Stephen King, and basketball Hall of Fame inductee, Dick Vitale.
Lightning owner Jeff Vinik bought a $4.25 million, 6,100 sq. ft waterfront mansion on St. Armands. The waterfront property spans almost half a football field with an amazing view of the downtown skyline. This miltimillion-dollar tear down has been replaced with a 16,000 sq. ft three-story luxury waterfront home. Vinik and his family reportedly enjoy the island lifestyle that offers shopping, history, and beauty. St. Armands provides an unforgettable experience for residents and visitors from all over the world.
Dick Vitale, basketball Hall of Fame inductee, announcer and analyst, remains a long-time resident of Lakewood Ranch. He enjoys a cup a coffee and reading the newspaper at his new hangout spot at First Watch in Lakewood Ranch.
Kenneth Feld, one local Sarasota Billionaire, made the 2020 Forbes list. He is the CEO of live entertainment company Feld Entertainment. Feld's father, Irvin, bought Ringling Bros. circus in 1967 for $8 million, however Feld Entertainment has expanded beyond the circus arena. In 1984 Kenneth Feld took over following his father's death. He is mentoring his daughters to succeed him as ringmaster. Feld's real time net worth as of 7/29/2020 is $1.4 billion.
Sarasota's circus famous high wire artist Nik Wallenda calls Sarasota home. The Sarasota native is known for crossing Niagara Falls and the Grand Canyon without a safety net. Recently, Wallenda walked 1,800 feet on a steel cable over Masaya Volcano in Nicaragua making this his longest walk.
Brian Johnson, the lead singer for AC/DC, lives on Bird Key. The home is on the water, making it easy to go for a fishing trip or just a sunset drive. The house is 4,271 sq. ft and features an open porch, tennis court, and pool.
Jerry Springer, syndicated talk show host and former  mayor of Cincinnati lives here. His Bird Key waterfront home features four bedrooms and five bathrooms with 6,019 sq. ft of living space – worth about two million dollars.
You may have spotted Joe Perry of Aerosmith on Tamiami Trail. Perry and his wife have been enjoying some down time at their condo on Longboat Key.
Dickey Betts, founding member of the Allman Brothers Band, lives on Little Sarasota Bay.  You might have enjoyed his "live rehearsal show" at Sarasota's White Buffalo awhile back.
Northern Casey Key is home to the famous writer and director Stephen King. Whether you've read his books or watched the films based on them, King possesses an undeniable way with words. He and his wife purchased a home around 2001 for $8.9 million. This gorgeous home is 7,500 sq. ft and sits on three secluded acres.
As we continue to add assets along the water-front, cultural and recreational tourism will generate more headlines and build the reputation of the city. This will surely bring more celebrities here on a part-time or full time basis.  They will find out what we already know:  Sarasota is paradise!
The diversity of Sarasota makes it one of the best places to buy real estate. Whether you're interested in the downtown Sarasota real estate market, a home on the keys, or one of the family-friendly neighborhoods right outside downtown, you can call me today at 941.266.0529 and learn how I can find you the perfect property.