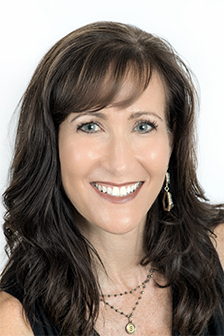 According to the recent U.S. News and World report, Sarasota, Florida has earned the No. 1 spot for retirement in Florida. The Florida metro areas dominated this year's 25 best places to retire due to affordable homes and low taxes – as well as high ratings for happiness and popularity. These realities forecast a favorable future for those investing in real estate here.
This year we have seen people staying home for prolonged period of times. Many people who have been thinking about moving or relocating have expressed a heightened desire to make a change. Sarasota provides an ideal place to live, work, and play. A warm climate and award-winning beaches have made Sarasota one of the go-to places for those looking to make a change. Cultural venues and the arts only magnify the appeal of this region.
Countless retirees and newcomers choose Sarasota which carries the title of Florida's "Cultural Coast." The professional theater, opera, ballet, and symphony performances captivate audiences. The local art scene provides a haven for patrons, musicians, writers, artists, sculptors, and painters. With two symphonies, an opera house, numerous playhouses, and diverse art galleries, Sarasota offers something for everyone and anyone who is drawn to the Arts.
Being a haven for artists, Sarasota enjoys cultural gatherings and events in every season. Galleries often feature workshops with famed local artists who mingle with art enthusiasts who may even wish to acquire recent works. The holidays also attract thrilling, well-attended events, including the Van Wezel Performing Arts Theatre that contributes highly-reviewed seasonal theatrical shows.
All year long, visitors and residents of Sarasota enjoy an impressive and seemingly endless amount of community activities. These diverse events appeal to transplants from everywhere.
Whether you're interested in a luxurious low-maintenance condo or townhouse downtown, something on the water, or a family home with a front yard, look no further than Sarasota. When browsing real estate in Sarasota you might be wondering which neighborhood best suits your active lifestyle – each neighborhood has something unique to offer.
Lakewood Ranch appeals to most active adults because of the stellar amenities available in the communities. This exceptional planned community offers amenities that will provide residents and guests with robust, unique opportunities to live an exceptional active lifestyle. A few communities feature a kayak launch for those who love to spend their weekends on the water. Most of the villages and neighborhoods has an on-site lifestyle director that stands ready to inspire your inner social butterfly.
From tranquil golf club communities to upbeat neighborhoods, Sarasota's surrounding communities offer varying amenities and types of homes with something for everyone. Regardless of your current stage of the life, Sarasota and Manatee County will deliver a desirable community experience.
This is the most thriving area on the west coast of Florida. With access to phenomenal local attractions and a plethora of luxurious on-site amenities, Sarasota and surrounding communities will make your daily life feel more like a vacation spot than simply a neighborhood.
For many, Sarasota shines as a perfect place to live and it appeals to a wide range of homeowners of all ages and lifestyles. If you are interested in moving to Sarasota or if you have any questions about Sarasota real estate availability, please don't hesitate to call me at 941.266.0529 or send an email anytime to stacyhanan@michaelsaunders.com
Learn why Sarasota remains the No. 1 spot for retirement in Florida – the recent U.S. News and World Report article.