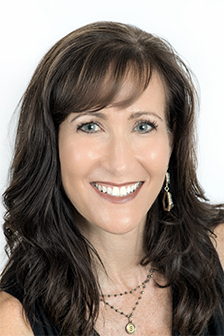 The western shore of mainland Sarasota ushers in a unique air of sophistication, with a serious commitment to its flourishing downtown real estate, hotels, and arts scenes. Not only is downtown Sarasota growing steadily, its beaches are regularly listed among the nation's best. With a charming downtown, a thriving food scene, an ever-growing cultural hub, it's no wonder this beach town has become a favorite travel destination.
Many visitors seek out a hotel that gives them the luxury, style, and convenience of staying in a city while still offering a tranquil oasis to relax and retreat. Sarasota offers a steady flow of tourists some of the finest examples of glam and sophistication from modern hotels to beachside clubs.
A beach vacation brings to mind sand, sunshine, and palm trees while a city vacation includes sophisticated amenities and trendy buildings. When you combine them both, you get Sarasota – a tropical, seaside Beverly Hills.
The city's flair for fine art begins in downtown Sarasota amidst a variety of luxury condos and homes, in addition to fantastic hotels, restaurants, and shops. With such varied opportunities available throughout Sarasota, the city offers something to engage everyone.
Whether you're into lounging on white sandy beaches, exploring local cuisine or sampling delightful wines from all over the world, Sarasota has it all. If you are planning an excursion to Sarasota, the city's wealth of attractions readily impress even the most discerning visitor. Below are a few options for where to stay downtown when vacationing here.
View of The Sarasota Bay – Ritz-Carlton
Sophistication never goes out of style and neither does the Ritz-Carlton. According to Forbes Travel guide the Ritz-Carlton is a verified luxury hotel. With inspiration from the Gulf, the rooms have a chic vibe with a blend of soft colors and gray textured walls that give the rooms that contemporary touch that will set anyone at ease. With exceptional amenities, the resort also provides you with all the free equipment to enjoy an active morning or afternoon of water sports, including snorkeling, kayaking or stand-up paddle boarding.
With the combination of a centralized waterfront location on Sarasota Bay, the resort also offers a separate beachside club. The hotel will shuttle you to its beach club, that provides a serene paradise right on the shoreline of Lido Key. Order a cold drink and gaze at the crystal waters from a cabana or hammock. How about some golf? Just 16 miles from the luxury hotel, discover a private 18-hole Tom Fazio-designed championship course.
The Ritz-Carlton's restaurant, called Jack Dusty, is known for its delicious coastal cuisine, signature craft cocktails and spectacular waterfront views. You'll be dazzled by the beauty of this relaxed, yet upscale lounge with a witty nautical theme and patio. The menu is inspired with modern classic seafood and a renowned cocktail menu. Ask about their raw platters big enough to share, complete with clams, ceviche and oysters. This is the perfect spot for a celebration or just to relax in grand surroundings.
Touch of Glam – The Westin
Elevate your travel experience with a luxurious stay at The Westin. From the moment you step into the lobby with its tranquil atmosphere and living wall, you'll know you've arrived somewhere exceptional. This waterfront hotel boasts a beautiful location near the marina with magnificent views and world-class amenities.
Stir up your senses with an early morning breakfast and indulge in one of chef's classic choices – fresh croissant sandwich or the Westin breakfast. Visit to the spa and pamper yourself with a massage, body treatment, and facial. After a day of fun-filled adventures in Sarasota Bay, retreat to your luxury suite where you can experience an upscale stay with a gorgeous view of the sparkling blue water and vibrant marina.
When hunger strikes, visit EVOQ, one of the hotels two restaurants where executive chef Craig Macavoy prepares signature dishes with a health-forward twist. Dip into the outdoor pool and enjoy a cold drink under the Southwest Florida sun. The Westin Roof Bar and Eats offers crafted cocktails and menu with a panoramic view of Sarasota – a perfect spot to end the day.
That Magical Spot – The Sarasota Modern
The Sarasota Modern, a tribute portfolio hotel located in the Rosemary District. The second you step through the front doors you are met by crisp architectural lines with a perfect combination of white walls and trendy decoration with a tropical vibe. Its design and atmosphere reflect inspiration from the Sarasota School of Architecture, with an emphasis on today's modern lifestyles.
The Sarasota Modern is like no other hotel. It offers great amenities and hotel services. However, each room offer a variety of individual touches, like pet-friendly rooms with pet beds and a collection of luxurious services. Enjoy a day at the open-air pool patio and spa or take a ride downtown with the complimentary bike service.
At the end of your day, enjoy a remarkable dining experience at Rudolph, the prime onsite restaurant with mid-century modern flair. The bar and lounge areas provide an ideal start to your dining experience with a tropical view of downtown Sarasota's streets. The restaurant is named after Sarasota modern architect, Paul Rudolph.
Sarasota's rapidly developing Rosemary District is within easy walking distance of downtown Sarasota Main Street, Marina Jack and Bayfront Park, and is a short drive to St. Armand's Circle and white sandy beaches.
Artistic Home Stay –Art Ovation Hotel
Nestled in the heart of downtown's performing arts district, the Art Ovation Hotel is just a short drive from the Sarasota Bay. This boutique hotel is fully committed to support local Floridian artists and embracing unique practices to fuel their creativity.
Guests and visitors can join their art gallery tour, complete with a complimentary glass of wine. Among the most unique amenities, in-hotel performances and art classes offer a rare experience. Each of the 162 rooms comes specially outfitted with its own unique set of artworks. Not to be missed, the rooftop bar features a colorful, wrap-around mural.
Savor a selection of American classics at the Overture restaurant and gallery lounge. Entice your palate with one of the chef's exquisite, award-winning pasta dishes and innovative cocktails. Embark on a voyage or simply grab a bite with a spectacular Sarasota skyline from the rooftop bar. Soak up the sun by day or simply enjoy the musical soundscape by night at the new Art Ovation's social hot spot.
Touch of Savvy – Aloft Sarasota
With a stay at the Aloft, you will feel at home in one of the deluxe King guestrooms with a fantastic view of the city. Relax by the pool and hot tub while enjoying gorgeous panoramic views. Check out the Aloft's backyard with lush landscaping surrounding the fire pit and tranquil water feature.
Grab a signature cocktail with friends and family at the popular vibrant on-site WXYZ bar while listening to some live music and taking in its urban vibe.
Looking for a day adventure? Take a bike ride through downtown Sarasota or visit several of the downtown's most beloved locations including St. Armand's circle and Marie Selby Botanical Gardens. Other amenities include a gym, business center, express check-out, and complimentary shuttle to the airport. From beachfront to rooftop, Sarasota has a diverse collection of enticing places to stay – all of which one just waiting for you.
Each hotel offers more specific information about what differentiates specific venues from one another. With so many top-rated luxury hotels in Sarasota, I tried to narrow the search for a desirable experience.
Planning your next secluded staycation or vacation getaway? Sarasota is where you'll find comfort, glamour, luxury, and a good night's rest – all offering convenient access to Sarasota's award-winning beached, hotels, restaurants, and some of the best luxury waterfront real estate.
Sarasota has the weather and activities that invite you to stay for a week, a season or even relocate. If you have any particular questions about Downtown Sarasota and surrounding communities, I can answer them. Call me today at 941.266.0529 or email stacyhanan@michaelsaunders.com.