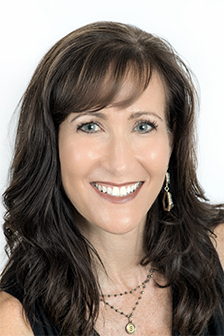 When browsing real estate in Sarasota, you might be wondering which waterfront community best suits you or your boating lifestyle. The desire to spend time on the water draws many people to southwest Florida. Favorable currents and steady winds make this region an ideal environment to take full advantage of boat ownership. Sarasota Bay features a huge watershed of incredible places to live and experience – bird sanctuaries, tidal sandbars, kayak trails, fishing spots, dockside dining options and gorgeous seascapes.
Luxurious estates also dot the shoreline with captivating architecture. The backside of many waterfront homes provides a panoramic view, often complete with a resort-style pool, ornate lawn, and refined landscaping. The demand for waterfront homes tends to exceed the supply. As a result, waterfront homes retain and increase in value over time making them an excellent investment.
Many luxury waterfront homes in Sarasota offer direct access to the Gulf of Mexico and the Intracoastal Waterway. Boating options abound around the coastal areas of Sarasota – on Sarasota Bay from Bird Key, Longboat Key, and Siesta Key. These saltwater canals meander through gorgeous waterfront communities in Sarasota and the downtown area which eventually lead out to more open waters. Take a look below at two of my recent luxury home sales on Siesta Key showcasing spectacular water views and located in some of the finest waterfront communities in Sarasota.
Siesta Key
Siesta Key's nautical communities provide a perfect location for avid boating enthusiasts eager to live and play on and off the water. Numerous boating communities on Siesta Key offer a myriad of choices. Some feature waterfront properties with private boat docks, others offer a communal dock, others have marinas, and some even offer a yacht club.
Keeping your boat on-site holds appeal to many. Harbor Towers is a gated community on the intercoastal side of Midnight Pass Road that offers such an opportunity. This community features incredible views with modern lifestyle amenities and includes one of the biggest marinas on Siesta Key. Harbor Towers remains one of the largest intercoastal facing properties on Siesta Key and it's a short boat ride up the north end of the island and into the Gulf of Mexico.
Longboat Key
Bay Isles, located behind the gates of Longboat Key Club, serves as a prime example of the perfect community for boating, fishing, and golf enthusiasts. This waterfront neighborhood offers private dockage and the Longboat Key Club moorings, a highly regarded marina that separates the northern and southern parts of Bay Isles. The Harbor section offers home sites exclusively on deep water canals – the ultimate in exclusivity and luxury in a waterfront community setting which includes its own gated entrance. For luxury living on Longboat Key, a Bay Isles residence stands as a preferred choice.
Bird Key
With spectacular bayfront properties, Bird Key offers a boater's paradise with deep water canals and open bay views; many homes feature their own water dockage. Located within the neighborhood, on the edge of charming Sarasota Bay, sits their private Yacht Club – a comprehensive yachting and social club – offering waterfront dining with one of the best views in town and abundant amenities. A full slate of social events and a wide array of special activities will appeal to boaters and non-boaters alike.
Bird Key also offers residents an unparalleled location – central to all the attractions that make Sarasota so superb. At night, the expansive Sarasota skyline comes to life across a glittering expanse of Sarasota Bay. Today's Bird Key is a trendy island neighborhood with scintillating vistas and endless sunsets over the Gulf of Mexico.
If being within an easy walk to the beach is important to you, there are many properties on the six barrier islands that provide these options. If you don't live on the water but still enjoy boating you can join the Freedom Boat Club, Sarasota Yacht Club, or Marina Jack to have easy access to the boating lifestyle.
This region is truly a boater's paradise, if this appeals to you, I would love to work with you to identify communities and homes that meet your needs and your boat's specific requirements. Whether it's a sprawling waterfront estate or polished condo, living on or off the water in Sarasota means you'll be steps from your boat and all the incredible seagoing adventures offered by the bay and Gulf Coast. Let me help you find the perfect space when it's time to dock your boat. You can contact me today at 941.266.0529 or send me an email to stacyhanan@michaelsaunders.com if you have any questions about waterfront homes in Sarasota.