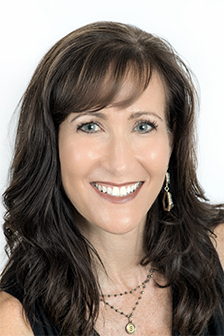 It probably comes as no surprise that the Southwest Florida housing market is heating up – and has been for the last few years. This is causing a multi-year boom in Sarasota real estate prices.
The average home value across the entire county is on a steady incline, with a promising market in store for 2019.
Sarasota County's Housing Bubble
Some experts doubt the sustainability of the continued climb, predicting a statewide or countrywide real estate market correction in the near future. But global property information company CoreLogic predicts this surge will continue for years to come.
So far, optimistic predictions for Sarasota and Southwest Florida have been bang-on, and the proof is in the pudding: year-over-year prices have been rising for almost a decade, and are showing few signs of slowing down.
Prices are expected to rise another 5.1 percent by July 2019, meaning that many sellers aren't putting their homes on the market, but rather waiting for the price to peak. However, there are plenty of stunning homes for sale in Sarasota, Florida, and this projection for the first two quarters of 2019 indicates that early in the year – as opposed to later – might be a good time to buy.
Rising Prices, Growing Inventory
Reports indicate that the Sarasota market will experience a supply curve shift in 2019, with home prices continuing to rise. This increase in properties on the market is in part caused by a nation-wide rise in interest rates affecting the mortgage market and discouraging potential buyers – particularly those are looking to sell their primary residence in another city in order to invest in homes in Sarasota.
Over the last five years or so, high demand from buyers and investors coupled by a relatively low supply of homes in Sarasota have been part of what's caused this steadily warming market.
Retiring baby boomers with cash to spare looking for homes in the south are giving prices an extra push, too. Competition spurred by this generation is causing housing shortages and price surges across the country. This is particularly noticeable in places like Sarasota, where boomers are buying second homes or relocating to retire.
But, Sarasota hasn't quite reached the 2006 peak – and maybe that's a good thing. Prior to 2007, home prices in Sarasota seemed to have limitless value. When the recession hit at the end of the decade, the bubble burst, causing many of the county's homes to lose 40 percent of their value.
Prices in Sarasota and Manatee counties are not escalating as quickly as other regions of the state, like Fort Lauderdale, Naples, and Miami, which many say are overvalued. The next few quarters could be significant in revealing the market's next turns.
Growth Slowing Across U.S.
Nationwide home prices mirror Florida's overall trend. The Herald Tribune reports an increase by 6.2 percent from July 2017 to the same month the following year. According to the Redfin Report, May saw record home-sale speeds nation-wide, the typical property being purchased in an average of 34 days.
However, according to CoreLogic's National Home Price Index, growth rates declined slowly over 2018. The conclusion? Home prices are steadily increasing, just at a slower – and hopefully more sustainable – rate.
This slowing of price increase is related to steepening interest rates. Potential buyers are less likely to trade in an existing low-interest mortgage for a higher one, choosing instead to wait it out.
Investing in Sarasota Real Estate in 2019
Both home values and interest rates are expected to rise continuously through 2019. If you're looking at homes in Sarasota, Florida, buying earlier in the year could be a smart idea. Property supply in Sarasota County will increase slightly in 2019 and Michael Saunders real estate has hundreds of listings for you to browse.
We work one-on-one with our clients to provide a personal approach to the home-buying process. Whether you're a first-time buyer or a snowbird looking for a second home, don't let the toasty market scare you away. Instead, consider homes in Sarasota great investments, as their value is projected to go up for the next few years.
To learn more about the 2019 Sarasota real estate market and buying a home in the area, give me a call at 941.266.0529. We have property types to suit all kinds of buyers, from affordable first-timer homes to sprawling waterfront properties.