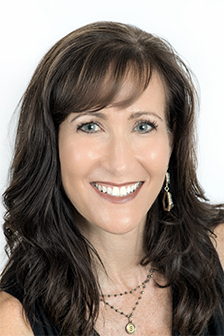 Florida stands out as a prime destination with a long reputation of appealing to retirees and families alike. According to a new ranking release, Sarasota ranks at the top of the best places to live in the United States. People have been flocking to the State for promising career opportunities and a relatively low cost of living. Choosing a place to live ideally includes careful consideration of numerous factors. Access to prime healthcare, major cities, and commercial opportunities coupled with a relaxing atmosphere remains an appealing goal for most people. Sarasota epitomizes such a lifestyle.
Incredible Weather
With clear blue skies and incredible weather year-round, retirees and families find themselves just minutes away from world class vacation destinations. The energy and venues of Tampa – less than an hour away – make day trips a breeze. If you need to travel out of State, the modern and convenient Sarasota Bradenton International Airport offers service with numerous major airline carriers.
The greater Sarasota area features many surrounding outdoor attractions: nature preserves, great parks, tennis/pickleball courts, golf courses, fishing etc. This welcoming, warm community provides plenty of things to do amidst private, quiet, and pristine neighborhoods.
Artistic Culture Scene
An exploration of the Sarasota-Manatee area reveals an artistic vibrant culture scene and luxurious real estate opportunities. Captivating architecture accentuates this growing metropolitan area complemented by coastal views that set the perfect backdrop to enjoy the relaxed lifestyle. Home seekers will enjoy the many varied neighborhoods featuring distinctive houses, condos, and townhomes. Your lifestyle goals could guide you to reside amidst the excitement of downtown Sarasota, the tranquility of the beautiful keys, or in one of the area's top-rated country club communities.
Beautiful Nature
There are endless water and beach opportunities available to enjoy – namely Siesta Key Beach, which is regularly listed among the nation's best. The powdery sugar sand of Siesta Key Beach was ranked as #1 Best Beach in America by Dr. Beach first in 2011 and again in 2017. Sarasota has won several accolades over the years. Below are a few examples of the recognitions we are proud to have earned for 2022.
The Best Cities for Fishing – Sarasota #2 – Apartment Guide
The 25 Healthiest Communities in Florida – Sarasota #3 – U.S News & World Report
Top Cities in the U.S. That have Seen the Most Growth from 2021-2022 – Sarasota #1- PODS
Best Small Airport in the U.S for Avoiding Flight Delays and Cancellations – SRQ Sarasota-Bradenton International Airport #10 – TripAdvisor
Best Place to visit in Florida – Sarasota #1 – U.S News & World Report
Siesta Key Beach named in Traveler's Choice Awards Best of the Best Beaches – World – Siesta Beach #4
Siesta Key Beach named in Traveler's Choice Awards Best of the Best Beaches – United States – Siesta Beach #2
Sarasota makes New York Times' 52 Places for a Changed World List – Architecture Sarasota
Best Places to Retire in the U.S. in 2021-2022 – Sarasota #1
When you look at everything Sarasota has to offer, how can you go wrong making the choice to live here. Sarasota is where you'll find comfort, luxury, and leisure. All its communities offer convenient access to Sarasota's award-winning beaches, hotels, educational opportunities, restaurants, museums, state parks, and luxury real estate found anywhere. I can't think of a better place to live.
As a leading Michael Saunders real estate expert, I have helped countless buyers find the premier luxury and social amenities they are seeking in Sarasota-Manatee County communities. I am committed to selling or finding you the absolute best home for you – downtown, on one of the keys, or in an amenity filled village-styled community like Lakewood Ranch. For more information, give me a call today at 941-266-0529.