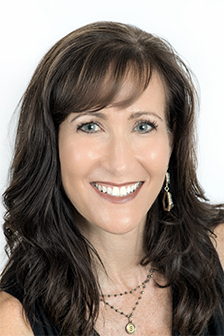 Locals and visitors alike both enjoy the casual vibe of Sarasota coupled with upscale, even elegant, places to go: Mary Selby Botanical Gardens, The Van Wezel, and The Asolo are examples of such places. Fabulous restaurants and a myriad of social venues dot our city. Being on this coast also gives us the rare ability to enjoy both stunning landscapes and gulf views. You can fully embrace the Floridian footprint by adding outdoor living spaces to your home which provides you with the opportunity to enjoy Sarasota's natural beauty in the comfort of your own home.
Outdoor Living Spaces
Well-appointed outdoor living spaces can capture the utmost in luxury with stunning furnishings situated to enjoy our gorgeous surroundings and wonderful weather. Patios, balconies and terraces each provide a blank canvas for stylish outdoor furniture to invigorate and elevate your home's style. Design extends beyond the interior with ever-expanding options.
Achieve a casual, yet elegant look by using a limited number of light-colored furniture with painted finishes. Keep a room light and airy by adding a darker piece of furniture as an accent. Let the furniture carry the living spaces.
Outdoor Dining
In Sarasota and Manatee County, we have the luxury of dining outdoors year-round. Adding an outdoor kitchen and dining area to your patio allows you to spend even more time outside while considerably expanding your living space. Outdoor kitchens can include everything that an indoor kitchen contains – stylish cooktops, refrigerators, durable cabinets, and counters that can complement your landscape design.
Perfect Color Palette
Sarasota offers a striking color palette that can be captured from our exquisite views of the ocean, sky, landscape and sunsets. Color carries significant weight in an outdoor space. Azure blue, aquamarine, and sea green capture elements from our celebrated environment. Pair these striking colors with neutrals and sand tones. Enhance the ceiling of your outdoor living area with cypress to create a casual, yet elegant look. Covering the floor with a rustic, artisan tile completes the space.
Garden Inspiration
Gardens play an integral part in many homes around Sarasota. Lush foliage creates an intimate garden area and enhances privacy on patios. Give intentional consideration to the patterns and textures of the natural elements in order to create a mood ranging from modern to tropical.
Looking for garden inspiration? Visit our outdoor oasis – Marie Selby Botanical Gardens – featuring 45 acres of bayfront sanctuaries. If you're an orchid enthusiast, don't miss the downtown campus with a living collection of more than 6,000 orchids, sweeping views of Sarasota Bay, and a lush koi pond.
If you're looking to sell your home in the Sarasota area, you can count on my real estate services. With experience helping clients buying and selling properties from downtown to luxurious Siesta Key, I can ensure that your sale is as straightforward as possible. From staging to open houses to signing agreements, I will guide you through the process from start to finish.