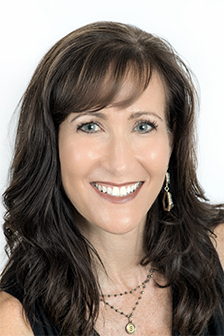 Thanks to the relative affluence and elegance of the surrounding area, real estate development and investment has reshaped downtown Sarasota. Now, the most exclusive, historic, and luxurious neighborhoods seamlessly blend charm, modern sensibilities, and vintage restoration with water views set in a gorgeous tropical setting – all with walkable convenience. Neighborhoods with such appeal set a new standard for how many people want to live today. Here's a look at a mixture of neighborhoods that offer a walkable lifestyle.
Southside Village
Developed in the 1920s, this West of the Trail neighborhood sits just south of downtown. Buyers might enjoy exploring Southside Village, one of the oldest and most prestigious neighborhoods in Sarasota. This area is defined by classic Florida charm with its canopied streets winding throughout the community. Residents choose to live West of the Trail for its schools and close proximity to downtown, variety of amenities, and the hospital.
Southside Village, one area within West of Trail, attracts new residents and offers fantastic restaurants and entertainment – including Libby's, Pacific Rim, and Veronica Fish & Oyster. Morton's Gourmet Market, a premiere specialty food store in Sarasota, adds to the appeal. A variety of historic and luxurious homes from numerous decades highlight this family-friendly neighborhood. Residents of all ages enjoy a comfortable walkable environment. Southside borders impressive, waterfront neighborhoods like Harbor Acres and McClellan Park.
Laurel Park
This quaint neighborhood – arguably Sarasota's most charming downtown neighborhood – provides the perfect alternative to a downtown condo. Updated older homes mingle well with newer construction amidst a backdrop of mature landscaping. Residents can walk to the downtown farmers market, wonderful shopping and numerous restaurants scattered throughout the downtown area.
Siesta Key Village
Located only footsteps away from our world famous and award-winning beach is Siesta Key Village. You will find an array of great real estate for purchase in this area, including condos, single-family homes, and waterfront properties. A variety of shops, restaurants, and entertainment, as well as walkable neighborhoods with easy access to all the amenities and the fabulous waters of The Gulf of Mexico, make this a priority destination. The real estate toward the middle and southern end of the island offers excellent opportunities for someone looking to settle down on Siesta Key. No matter where you live on the island, there is always something fun going on along the strip including live music at many venues.
St. Armands Circle
The continental flavor of St. Armands Circle blends luxurious homes with fabulous shopping and exquisite dining just steps away. The iconic roundabout circle is enveloped in a charming blend of architectural design and tropical foliage. This inviting atmosphere hosts numerous events year-round. Unique in vision, history, and splendor – St. Armands provides an unforgettable lifestyle.
Waterside Place
Waterside at Lakewood Ranch is the newest residential village to take shape within the top-selling, master-planned community. Located in Sarasota County – just south of University Parkway – Waterside, Lakewood Ranch offers the southern region of Lakewood Ranch more entertainment, and energy than ever before. The village of Waterside has neighborhoods that include apartments, townhomes, and single-family homes in a wide variety of price points and amenities. Waterside Place offers restaurants, shopping, a weekly farmer's market and much more, all alongside a stunning lake with water taxis to and from the neighborhoods. With much more to come, new tenants will continue to open, and Waterside Place will soon have a full social calendar of events and activities for the whole family to enjoy.
Developments like Lakewood Ranch and Palmer Ranch are planned communities within a short distance of Siesta Key and the downtown Sarasota area that provide you yet another unique lifestyle choice complete with diverse housing options, exclusive golfing opportunities, recreational trails, and family-friendly parks.
These walkable neighborhoods offer everyone whether that be families, couples, singles, or retirees, a premier destination with diverse amenities. If you have any particular questions about living on Siesta Key or the Sarasota area and would like more information on the pros and cons of owning real estate in these locations call me, Stacy Hanan, a leading Sarasota real estate agent, at 941.266.0529 or email stacyhanan@michaelsaunders.com