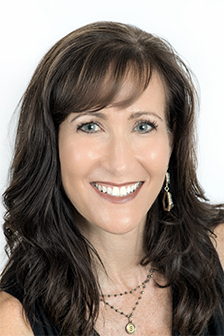 Living on Siesta Key
The Siesta Key lifestyle is more laid back, quiet, and relaxed while the downtown Sarasota area and surrounding neighborhoods are more bustling and active.
Siesta Key is where Sarasota locals and travelers go to unwind and destress. The residents here adopt that attitude, so it's a very fun, welcoming and accommodating vibe that you'll get here.
It's not as active as downtown Sarasota, but the island can get busy during the tourist seasons. It has a permanent population of a little over 6,500, but many thousands of people make it their temporary home throughout the year.
Siesta Beach is famous for its beautiful white quartz sand beaches, and while living on the island you'll certainly have easy access to them, along with dozens of restaurants, pubs, boutiques, and spas in Siesta Village on the northern end of the island. Siesta Key Beach on Siesta Key is rated the #1 beach in the country by Dr. Beach.
You'll find plenty of real estate for purchase in this area, including condos, single-family homes, and investment properties.
The real estate toward the middle and southern end of the island also offers an excellent option for someone looking to settle down on Siesta Key without being in the midst of the tourist hustle and bustle.
No matter where you live on the island, you'll be a quick drive from some of the most scenic and relaxing beaches in the world and the attractions in Siesta Village. Siesta Village is the place to be after 5. There is always something going on along the main strip including live music, restaurants, shops, and so much more. If you are looking for nightlife this is where you will find it.
Downtown Sarasota real estate and the West of the Trail neighborhoods (west of Tamiami Trail/US-41) are both very close to Siesta Key but offer a more of a traditional urban atmosphere.
---
Looking for a home in Sarasota?
---
Living in Downtown Sarasota
Living in downtown Sarasota you can expect a more lively lifestyle with many stores, restaurants, museums and attractions to venture to compared to Siesta Key. It's where you'll get to experience being in the middle of all the action, with frequent theatre shows, art events, festivals right outside of your doorstep. You'll find all types of housing downtown including newly built upscale high-rise apartments with incredible views.
West of the Trail neighborhoods are exclusive, historic and luxurious, with many homes near or on the water. The vibe here is much more similar to the typical single-family neighborhood, but in the tropical and gorgeous setting of waterfront Sarasota. West of the Trail real estate is located in safe and quiet areas, near to both Siesta Key and the attractions of downtown Sarasota. Great for walking to restaurants, shops, and attractions. Many people also move to this area because they can walk to Southside Elementary school.
Developments like Palmer Ranch and Lakewood Ranch are planned communities within a short driving distance of Siesta Key that provide you another unique lifestyle choice, with a diverse range of housing options, exclusive golfing opportunities, trails and parks, and many other attractions within the community.
These planned communities offer a premier destination for families, couples, singles, retirees, and people in all stages of life with amenities catered to every group.
If you have any particular questions about living on Siesta Key or the Sarasota area and would like more information on the pros and cons of owning real estate in these locations, call me, Stacy Hanan, a leading Sarasota real estate agent, at 941.266.0529 or email stacyhanan@michaelsaunders.com.
---
Looking for a home in Sarasota?
---