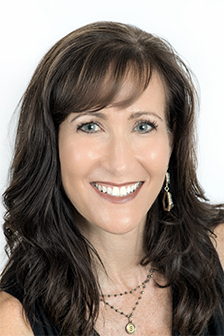 Siesta Key is an 8 mile long, crescent-shaped barrier island easily accessible by one of 2 bridges connecting it to the Mainland of Sarasota. Siesta Key has 4 main areas, Siesta Beach, Crescent Beach, Turtle Beach and Siesta Key Village, each with their own, unique character and charm. Siesta Key provides a residential area within a laid-back beach community highlighted by picturesque surroundings.  Siesta Key Beach remains the jewel of this eight-mile-long barrier island.
Island Oasis
The renowned white sand of Siesta Key Beach, made of ninety-nine percent quartz, appears almost pure white sand and always stay cool to the touch. The southern portion called Crescent Beach extends to the sea wall and Point of Rocks, an area featuring rocks, coral and an attractive marine life.
Once again, Siesta Key Beach has been named the #1 beach in the U.S and # 11 in the world by the 2020 TripAdvisor Travelers 'Choice Awards and Coastal experts. This unique island has earned the top ranking for the third time since 2015.
A multitude of home and condo options dot the landscape on Siesta Key with nearly 5,500 permanent residents. With stunning year-round views of sunrise and sunset, as well as numerous outdoor activities, anyone can see why Siesta Key real estate is always in high demand.
Sara Sands
The Sara Sands neighborhood is located in the heart of Siesta Key Village. The neighborhood design offers something for everyone – new contemporary to old Key West architecture. Getting out on the sparkling blue waters of the bay for boat enthusiasts since many homes in Sara Sands offer private boat dockage. Windward, Higel, Sandy Shore, Sandy Beach and Sandy Cove offer a clear indication that Sara Sands appeals to families, as well as retirees.
The Sara Sands neighborhood is perfect for anyone who wants a quiet place to relax and experience an amazing island lifestyle immersed in beautiful tropical surroundings. Take a look at my Siesta Key listing located in the gorgeous Sara Sands community. Boaters and fishermen will delight in the deep-water access from this Siesta Key location.
Siesta Key Village
Whether you live on the southern or northern end of the island, Siesta Village remains accessible with indoor and outdoor restaurants, coffee Cafés and boutique shops.
Siesta Key Dining
Most of Siesta Key restaurants are now open for takeout and limited dining. Dining options on Siesta Key include fresh seafood, handmade pasta, fine wine and casual cuisine. When visiting Siesta Village, make plans to visit great local restaurants. The region offers fresh produce and local seafood with many enticing menu options to compliment an unforgettable island experience.
Let me tell you about a few of my favorite Siesta Key Village restaurants that will be a hit with your family and friends, too.
Summer House Steak and Seafood, one of the most exciting and romantic restaurants to open in the past few years, prepares a delicious blackened gulf grouper. Their fish tank alone makes this eatery a worthy tradition when visiting Siesta Key. At Flavio's Brick Oven Pizza, you can enjoy quality thin crust pizza, as well as great dinner with family.
If you're looking for a nice, quiet coffee spot away from the bustle of the Village, then Village Café it's the ideal spot. Old Salty Dog offers fun options and great atmosphere with three locations in the area. The signature hot dog dipped in batter comes with golden brown fries and a side of nostalgia. Try the fully loaded dog featured on "Man vs. Food" for an adventure!
Siesta Key residents enjoy the best of both worlds: the privacy of living away from it all, yet an easy, quick drive to downtown Sarasota. If you've never lived on an island before, I can help you discover all the ins and outs of island living. Also, if you are looking for a barrier property, I encourage you to explore Casey Key and Longboat Key
Give me a call today at (941) 266-0529 to learn more about which Siesta Key neighborhood is right for you, and how I can help you get there.