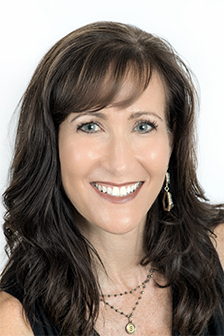 Staging is a crucial step in selling a house quickly and at the best possible price. Staging your home doesn't have to be difficult or costly, but putting in some time and money usually pays off in the end. Whether you hire a professional or do it yourself you'll need to play a role in staging your home. After all, it is the first impression you'll be giving potential buyers.
Not sure where to start? Here are some tips on how to stage a home to sell it faster:
It's Worth the Time and Effort
There are two types of homes that stand out when you're scrolling through online real estate listings: the beautifully staged and the not-so-staged. If you've seen the latter, you'll know that a dark, cluttered house is not the way to make potential buyers say, "Wow."
Schedule some time to really think through the characteristics of your house and what aspects you should highlight. This will help you know where to prioritize when staging your home. Typically, it's advised to start with the "main" rooms of the house – dining room, great room, kitchen, and master bedroom, among others. Smaller spaces like dens and secondary bedrooms will typically get less attention from the buyer, and thus should get less attention from you.
Staging might only involve cleaning and moving around, but it might also involve a little cash investment (and, again, it's worth it). Hire a cleaner to do a deep-clean, repaint where necessary, and rent furniture if yours is old or has a pattern or color that may not appeal to everyone. Investing a little money in proper staging will help ensure your house sells at fair market value, and that it doesn't stay on the market too long.
Clutter Is Your Greatest Enemy
This one is pretty simple: get rid of your clutter. While you want to give your home a lived-in feel, you don't want to have shelves covered with framed family photos and knick-knacks, tables piled with books and games, or closets full of clothes. Use this time to Marie Kondo your stuff (let's face it: most of us have too much anyway) and sort, purge, and organize your things. It's a must for staging, but will also make the moving process much easier, as well.
A Neutral Palette Is Your Friend
While you may love a bright blue bathroom or a sleepy forest green accent wall in the master bedroom, not everyone has the tastes. Generally, people see a house like a blank canvas that they will paint, rearrange, renovate, and style to their liking. Paint your walls neutral and/or light colors. These colors enhance both the natural light and the features of any room, making it look more attractive. Whites, beiges, and grays are usually safe color choices for staging your house.
Tackle Any Unfinished Projects
Have you been meaning to replace the front panel in your dishwasher? How about that loose floorboard at the top of the staircase? Staging is a great opportunity to take care of some of those small projects that haven't quite made it to the top of the list. Of all the tips for staging a home for a faster sale, this might be the easiest.
Don't Forget About Curb Appeal
Many people get caught up cleaning and decorating indoors that they forget the exterior is actually the first part buyers will see. Spruce up your front yard but trimming hedges, planting flowers, painting the front door, and clearing the yard of any debris, toys, and tools. Boosting your curb appeal is a great way to get the best price for your house and sell it quickly.
If you're looking to sell your home in the Sarasota area, you can count on my real estate services. With experience helping clients buying and selling properties from downtown to luxurious Siesta Key, I can ensure that your sale is as straightforward as possible. From staging to open houses to signing agreements, I will guide you through the process from start to finish. For more information like this, keep reading my blog.