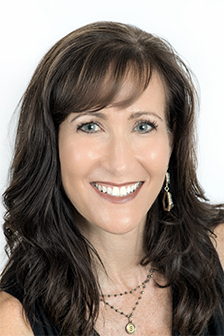 While buyer choices continue to be limited, listing your home today makes sense. Serious buyers are ready to move forward due to pent up demand. With prices still slowly increasing in this low-inventory market, you can feel confident about listing your home and it selling quickly. Even though it is still a seller's market, time is of the essence as we have noticed small changes in the market over the past several weeks.
One of the biggest concerns for a homeowner looking to sell is the time and effort that they'll have to put in before listing their house. If that's the case for you, you should know – your home might be closer to being list-ready than you think considering today's housing market.
A survey of recent sellers from realtor.com indicated that many were able to get their house ready in less than a month. It stated: "With many homeowners expecting a quick sale, and in many cases a lack of contingencies, the preparation process took less than a month for over 50% of home sellers this past year, with 20% completing this process in less than two weeks."
Those sellers expecting to sell quickly are following recent buyer trends. With mortgage rates and home prices rising, buyers in today's market are serious about finding a home quickly. With the limited number of homes for sale, many potential buyers may be willing to take on projects after they purchase.
Due to this growing urgency to purchase a home, sellers should focus on less time-consuming tasks before putting a house on the market. According to the survey mentioned above, some of the top things recent sellers completed before listing over the past year included minor improvements such as landscaping, making minor cosmetic updates, and touching-up paint.
Small Home Updates
It doesn't take a full-house renovation to freshen up your space before it goes on the market. Drive up to your home, walk through the front door, and tour it as if you were seeing it for the first time. Ask your real estate agent to do the same, then compare notes. You may be able to identify some easy changes that will pay dividends at the closing table.
Make the outside matter
When selling a home during the summer, buyers often pay even closer attention to the exterior of the home. The exterior and curb appeal builds anticipation of what to expect in the interior of the home. Getting your lawn in shape can take some time, but the effort goes a long way toward making your home more marketable. Don't allow overgrown vegetation to block windows and sidewalks. Trim back large bushes and branches to showcase the exterior of your home. Adding a tree, plants, or flowers in the front will add a pop of color and is the most cost-effective ways to increase curb appeal. Many buyers put a premium on a great outdoor living space, so highlighting the outdoor space is a great way to impress potential buyers.
Minor Cosmetic Updates
Creating a cohesive space makes a big impact on potential buyers. Several small – yet important – changes can create the effect of an updated space. One way to make small changes that will create a big impression is replacing fixtures and lighting. By changing out the light fixtures with brighter bulbs, it creates a lighter and brighter feel throughout the home. Consider replacing the front door or interior finishes. You might even consider turning your home into a "smart home".
Brighten up your color palette
Use paint to neutralize outdated or overly dramatic color choices. Alternatively, you may want to repaint the entrance or kitchen to make a more powerful first impression.
Of course, each house is different. Knowing what repairs or updates your home needs to stand out in your neighborhood is critical. This summer, that's where I come in – a trusted real estate professional. In a recent article, NextAdvisor explains: "Real estate can be hyper-local, and demand can vary from one neighborhood to the next. It's a good idea to work with a local real estate professional to determine an ideal listing price and whatever any improvements or repairs need to be completed to maximize its value before putting your home on the market."
I can help you identify the places where you should and shouldn't spend your time and money – and that can enable you to list and sell quickly. If you're ready to take advantage of the incredible summer conditions for sellers in today's real estate market, but you are worried about the time it'll take to get your home ready, remember you might be closer than you think. Let's connect so you can see what you might want to do before listing your house today. Call me at 941-266-0529 or email me at stacyhanan@michaelsaunders.com