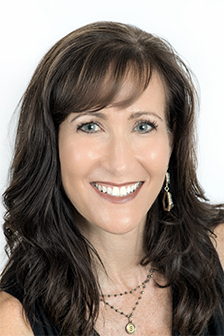 Whether you prefer a traditional or modern kitchen, here are some characteristics that may suit you and your family best when designing that ideal space – both beautiful and functional.
What are the primary types of kitchens?
Let's explore all our options to make the best decision in creating a timeless space for you to enjoy.
Island Kitchen – Kitchen islands are multi-functional as they can be used for the washing center, or the cooking center – or both. The island is centrally located and allows for more seating near the dining area as you can place a row of bar stools along the outer wall.
L-shaped Kitchen – is the most common of kitchen layouts. You will want to use the work triangle to ensure your appliances are spaced out far enough and all your drawers and doors have sufficient space to fully open.
U-shaped Kitchen – has the counters situated along three walls forming a U-shape.
One-Wall Kitchen – is ideal for smaller townhomes and apartments. To maximize the use of space for storage and organization, you will want to consider overhead cabinets and shelving.
Galley Kitchen – is favorable in condos and townhomes. To maximize the use of space for storage and organization, you will want to consider overhead cabinets and shelving. A portable kitchen island comes in handy if space permits.
That perfect kitchen
Kitchens come in every shape, size, and color. A sensible layout ensures a functional dream kitchen. Creating the perfect kitchen utilizes and maximizes every available space, as well as adding that personal touch. A perfect kitchen incorporates enough walking space for more than just the chef – such as extra helping hands from family and friends, which lightens the load and enhances hospitality. First, study your space and decide what type of kitchen will optimize the available footprint and best meet your needs. Next, evaluate how you can enhance the natural light and exterior views using different types of lighting and windows in the kitchen. Your preferred color scheme and décor choices may influence the flow. Remember, it's your own personal vision of a perfect kitchen.
The perfect kitchen countertop
Whether you are looking for the most durable work surface or a stylish high-end finish, countertops help pull your entire kitchen together. Many simple and affordable choices still offer a bright, clean, and crisp look. Stone and granite come in an assortment of beautiful colors and make that perfect kitchen stand out. Quartz counters are the most durable for everyday kitchen use. Quartz countertops go well with most other materials such as backsplash, appliances, and kitchen furniture. A well-chosen countertop receives a favorable response in the market these days and will add value to your home when it comes time to sell.
Increase the value of your kitchen
A kitchen is an important space in the house and is quite often a selling point along with the view and location of the home. When considering home buyers, neutral color schemes and new lighting fixtures hold broad appeal. Be sure that everything functions properly just as you would want your perfect kitchen to be in a newly purchased home. Add some flare with a colorful backsplash to make your kitchen pop or introduce under cabinet lighting for a soft glow. Whether you make big or small improvements, buyers appreciate maximized workspace, obvious extra storage, and ways to express their taste later.
Stage the kitchen for a showing
Staging the perfect kitchen for a showing involves simplicity. Clear off the countertops and add new bright light bulbs. If desired, use decorative place settings and display some freshly cut flowers. Put some of your own personal décor away so buyers can envision this space as their own. A professional cleaning brightens any space. If you've taken steps to increase the value of your kitchen – replacing cabinets, upgrading hardware, adding colorful accents, or updating the lighting – know that potential buyers will discover a wonderfully designed kitchen that they may well want to call their own.
Whenever there's a lot of movement in the real estate market, there are buyers looking to get in and sellers looking to maximize their profits. The current active real estate landscape is no exception. If you are thinking of buying or selling, let's start collaborating early so you know what you can expect. You can contact me today at 941.961.9050 or send me an email to stacyhanan@michaelsaunders.com