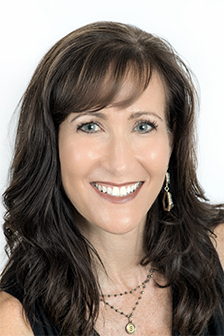 Buyers continue to be drawn to Southwest Florida for numerous reasons including the wonderful lifestyle with access to plenty of outdoor activities. The real estate market has turned hot over the past few years. Covid-19 played a large role in this demand, but there are several other factors that took it from a busy market to the wild ride we have been experiencing of late. One of these factors include buyers looking for additional space or who are now working remotely from home. Others include, baby boomers wanting to retire, buyers flocking from new feeder markets like New York and California, accelerating low mortgage rates and appealing low taxes. This is what I like to refer to as "the perfect storm".
Investing in Sarasota
I am frequently asked the question about how we got to this high demand, low supply market. Let's tackle demand first.
Our changing feeder markets – The favorable real estate prices in Sarasota and Manatee remain a "bargain" when compared to more expensive places like New York and California…and yes, buyers use that word. Buyers are coming from new feeder markets such as California and the Northeast because of our favorable taxes, easier lifestyle especially in a pandemic, and our warm climate.
Covid has caused people to rethink where they want to live, and it has changed many working environments forever. People of all ages who crave an active lifestyle and beautiful beaches are now able to work remotely and live where they desire, and continue to flock to our area. In addition, baby boomers are now flooding the market as expected, and the arts and culture that Sarasota has to offer, has caught the attention of the baby boomer demographic.
Second how will this incredible demand affect our market in 2022? Buyers will likely continue finding themselves in a multiple offer situation – at least over a short-term period. For those buyers needing to obtain a mortgage, rates are predicted to increase slightly from around 3.5% to around 4%. It could be slightly lower or a little higher, but it is going to be more than the under 3% buyers enjoyed last year. This should be an incentive to act sooner rather than later. Cash buyers will likely win in multiple offers due to fewer contingencies on a contract. The number of interested buyers will continue to exceed the housing inventory, so buyers should expect to pay close to or above the asking price.
Available Inventory
We expect to see demand continuing to outstrip supply in our local real estate market. Sellers hesitate to put their houses on the market as concerns about not wanting to leave the area, and if staying local, where would they go. In addition, the level of new home construction has significantly slowed down. Builders have had to pull back on releasing lots due to the high volume of buyers and delays in construction due to supply chain issues, as well as rising construction costs. In the past, we have always been able to count on new construction to help out in low inventory times, but the slow down from builders has only exacerbated the situation. Purchasing new construction remains a viable option, but expect waitlists and bidding procedures similar to resales.
With a steady demand of new buyers and people looking to relocate from other States, we expect this influx to continue to elevate the market this year. Though still in a seller's market, we are hoping to see some signs of a return to a less competitive market. While the average home value across our area is still rising, we anticipate this escalation to level off over the next several years, but we are not expecting to see prices come down. With the expectation that home pricing may continue to rise and with rates remaining low, right now is an excellent time to consider selling or buying in Sarasota and Manatee. You can contact me today at 941.266.0529 or send me an email to stacyhanan@michaelsaunders.com if you have any questions about our local real estate market.