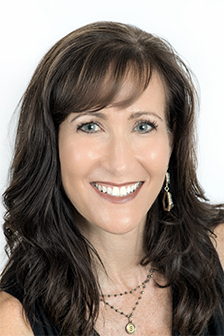 There are many reasons why people love antiques. Some buy them for their sentimental value, while others are die-hard collectors on the hunt for the next piece of a certain style, color, or era. Antique dealers may look for antiques to restore or sell. Others simply visit antique shops to purchase an item or two to put the final touches on a room in their home.
Whether you live in the area or are visiting for the weekend, you'll want to go antiquing in this sunny city. To get you started, here are a few of the best places to buy antiques in Sarasota.
Sarasota Trading Co.
This bright, airy shop is one of the most visually appealing Sarasota antique shops. You'll feel like you're in your own living room when you walk into Sarasota Trading Co.
It features stunning fine art lining the walls, collectibles topping the tables, and delicate chandeliers glittering from the ceiling. This shop offers products sourced from across the country and around the world, including furniture, lamps and light fixtures, and home décor of all kinds.
The staff is friendly and helpful, offering above-and-beyond service in a space that allows you to imagine each piece in your home.
The shop is located in the city's historic downtown at 522 South Pineapple Ave., and has free customer parking. The hours are Monday to Saturday from 10 a.m. to 9 p.m.


Sarasota Architectural Salvage
Take your home to the next level at Sarasota Architectural Salvage, a shop in downtown Sarasota with over 10,000 square feet of antique shopping space.
This antique store's focus is big-ticket items, like doors, windows, chandeliers, and sconces. What sets Sarasota Architectural Salvage apart is their commitment to repurposing construction materials from local buildings and businesses to give a unique – and potentially less expensive – look to your home.
The store is located at 1093 Central Ave. in Sarasota.
Steven Postans Antiques
Steven Postans is a great place to buy antique furniture in Sarasota County.
Whether you're looking to refurnish your home from top to bottom, or simply invest in an 18th-century accent piece, Steven Postans might be your first stop. Expect ornate European furniture, such as wardrobes, sideboards, commodes, and mirrors – many made of mahogany, of course – as well as Queen Anne chairs and leather sofas.
The store address is 7881 15th St. E. Call ahead for hours of operation.


Bon Bon Vintage
This shop offers both antiques and vintage decor under one roof, saving you a trip to two different shops. Bon Bon has a wide variety of antiques, from furniture to mirrors to vanity jars – all inspired by French interiors.
Here, you'll find all sorts of delicate, pretty things – a far cry from antique barns full of benches, wooden signage, and farm tools. They also sell a carefully curated selection of vintage clothing, jewelry, shoes, and accessories.
Visit Bon Bon Vintage at 3821 S. Tuttle Ave.

Sarasota Antique Buyers
Do you have an old vanity sitting in your attic collecting dust? Looking to liquidate your great aunt's estate? Make Sarasota Antique Buyers your first stop. This dealer can help you facilitate the organization, appraisal, and sale of items, from furniture to artwork to decorative antiques. The owners and both friendly and knowledgeable, offering an incomparable service for both sellers and buyers.
Collectors will love this store, too, as it houses a wide variety of antiques of all shapes and sizes. They have a huge showroom that's designed to best display antiques.
Whether you're renovating your current home or looking to furnish a new purchase, antique shops in Sarasota, Florida can help you get the job done. If you still haven't found the perfect home, I can help. Real estate in Sarasota varies in size, price, and style, offering buyers everything from minimal waterfront condos to sprawling golf course homes. Whether you like the hustle and bustle of downtown Sarasota or the tranquility of a community outside the city, my current listings will have something to suit your needs.