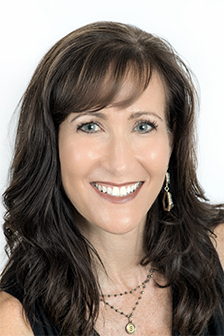 While it's cold and snowy everywhere else, it's bright and sunny down south all winter long.
Perhaps that's why there's so much interest in homes for sale in Sarasota, Florida. The fact that Sarasota is a vibrant hub of arts and culture, with lots of community events and fun things to do year-round doesn't hurt either.
Between the city of Sarasota and its neighboring keys – Siesta, Lido, and Longboat Key – you'll have your social calendar full in no time. With a little less heat and lots of great winter events, the first few months of 2019 is a great time to invest in Sarasota real estate.
First Day Hike and Scavenger Hunt
Start the new year off with a family hike at beautiful Oscar Scherer State Park, just south of downtown Sarasota. A hike and scavenger hunt in one, New Year's Day event is perfect for visitors, newcomers, and long-time residents of homes in Sarasota who want to discover this natural gem a short drive away.
Trails will be marked with signs – the "clues" in the scavenger hunt. Be sure to take pictures of each and bring them to the Nature Center after coming off the trail to pick up your prize.
The event takes place on January 1st from 9 a.m. to 2 p.m. and is free of charge.
Sarasota Seafood and Music Festival
For a different kind of cultural experience, head to the city's Seafood and Music Festival starting the weekend of January 18. Enjoy three days of great food and local music, featuring mouth-watering seafood fresh from the gulf waters, and live rock, country, and jazz music.
The festival starts on Friday night and runs through until Sunday evening, it takes place at Gulfstream Avenue near J.D. Hamel Park – right nearby downtown homes in Sarasota.
The Sarasota New Year's Eve Pineapple Drop
This free celebration, where the traditional New Year's Eve ball drop gets a Floridian spin with a giant pineapple, draws about 25,000 attendees. Earlier in the day, there will be amusement rides, live music, food, and beer. Then at midnight, the pineapple will drop, followed by fireworks over Sarasota Bay. For more details, visit the Facebook events page.
Winterfest At The Mansion
Winterfest draws hundreds of vendors and thousands of visitors for a weekend of art, shopping, and entertainment. Here, you'll find tons of one-of-a-kind items made by local artists, jewelers, and sculptors. For artists and shoppers alike, this is one of the best winter events in the area.
The show takes place at the elegant Edson Keith mansion, a beautiful piece of Sarasota real estate on the grounds of Phillippi Estate Park. The park is located at 5500 South Tamiami Trail.
Siesta Key Village Valentine Stroll
Love is in the air on Siesta Key for the annual February 14 sweetheart's walk. If you're looking for things to do on Valentine's Day that don't require a reservation at a fancy restaurant, take the short, 15-minute drive to beautiful Siesta Key.
Peruse the local shops with your honey – all stores with pink balloons outside give out free candy kisses – then watch the sun go down or grab a bite to eat. From 5 p.m. to 8 p.m., shops will be open and live music will be played throughout Siesta Key Village.
Dub Fest Craft Beer & Music Festival
With Sarasota's booming culinary scene and reputation for the arts, it's no surprise that festivals that celebrate both are cropping up left, right, and center.
Dub Fest combines the millennial's favorite drink, craft brew, with an excellent line-up of musicians – Reel Big Fish and a Bob Marley Tribute band, to name a couple – for a weekend of fun. The festival is hosted by Sarasota's own Dub's Brewing Company and takes place on the Sarasota County Fairgrounds Concert Field.
Sarasota's winter events are not only big in number, but also in variety. Whether you're into art, food, music, or the outdoors, you'll love life in Sarasota. At Michael Saunders real estate, we help our clients find the perfect home for their family.
Ready to browse homes for sale in Sarasota, Florida? Use our Home Search online, or give me a call 941.266.0529.