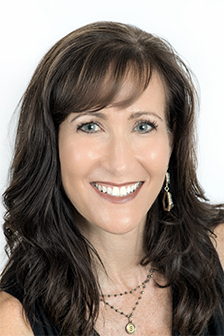 Although Florida never gets as cold as Scandinavia or even the northern states, we still need a cozy feeling in our homes. The Danish word hygge is used to acknowledge a special feeling or moment that is cozy, charming, or special. Danes practice this concept year-round, whether by enjoying the backyard in the summer or by sitting next to a fireplace during the winter. Hygge isn't just for Danes! The neighboring Nordic countries, such as Norway and Sweden, adopt this approach to living. Give some consideration to practices and home design elements that will infuse hygge into your home this season and beyond.
Create a sense of warmth
With our homes becoming where we're living so much of our lives these days, we're seeking comfort and coziness like never-before. The people of Denmark pass time during the winter season by huddling around a fire while visiting and reconnecting with family and friends. Most homeowners in Southwest Florida don't have fireplaces, but there are ways to add hygge-ness to any living space. A Faux fireplace adds visual impact while heated floors create a sensory experience.  Both options make a strong contribution as a design element in any room. To warm up a space, choose something plush and full of texture for added coziness.
Create a sense of calm
You can create a sense of calm by incorporating a neutral color palette that is a high contrast. Scandinavian design is all about bright whites and natural light. Florida offers tons of natural light that can highlight palettes like browns, off-whites and one bold color to help soften the feel of a room. If you have a larger space, you can create smaller moments of coziness for some solo relaxation.
Create soft layers with texture and materials
To Create soft layers and depth, combine different textures, materials, and design elements in your living room and bedroom. A hygge home calls for rustic, clean-lined materials in a simple, soft form. Select pieces that include natural woods, faux-fur pillows, sheepskin throws, baskets, and woven area rugs that will add texture and coziness to all levels of the space.
Create some ambiance
When it comes to embracing hygge, remember that fireplaces and candles function as more than a decorative item; their light creates a cozy vibe and ambiance. Create a calming and warm feel by switching your lighting in the living and dining room to establishing ambiance. A neutral and cozy environment can instantly make friends and visitors feel at home in a comfortable and relaxed environment. Bold design concepts rarely mimic the homes of guests which makes the space feel less familiar and ultimately less inviting.
Declutter
When buyers are looking at a home, they want to imagine themselves in the space. Clutter is the opposite of hygge – chaos and stress. Create a space where you can clear your mind and evoke calmness. A hygge-inspired home will better attract potential buyers if you're looking to sell. Here's more inspiration on how to get your house ready to sell.
Hygge is all about comfort and coziness. A hygge lifestyle encourages connecting with people. By implementing a few of these hygge practices and design now, you prepare your home for wide appeal. If you plan on selling or buying, please reach out to me today for more information about how I can help you sell your home. Call me at 941.266.0529 or email me at stacyhanan@michaelsaunders.com.