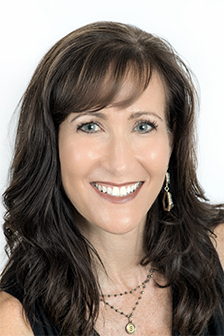 A smart traveler is always a prepared traveler. If you are planning on relocating to Sarasota, Florida anytime soon, it is important that you familiarize yourself with the weather. When you know what to expect with the weather, it gives you the opportunity to plan a move accordingly. Whether you are visiting Sarasota for a vacation or considering my current listings or a potential home buying opportunity, it's best to always know what the weather has entailed for any prospective move that you are making.
Fall
Fall in Sarasota, Florida brings cooler temperatures and diminishing rainfall at the end of October. Typically, September and the beginning of October do bring heavy tropical storms. However, the closer you get to the end of October, the hurricane season draws to a close. Temperatures, in general, are quite mild in early fall, which is great if you would like to visit during this time. The waters are still warm from the Gulf of Mexico, and summertime beach crowds have diminished greatly, allowing you the opportunity to enjoy Sarasota in a more intimate manner.
If you are considering moving to Sarasota during the fall, you can typically get away with most late-summer, early-fall wear such as shorts, pants, t-shirts, tank tops, and even a light jacket or sweater for cooler evening temperatures. Because of the higher chance of tropical storms during this period, always have an umbrella and or raincoat available just in case.
Winter
For those seeking refuge from the colder temperatures in the northern regions of the United States, winter in Sarasota, Florida is ideal. On average, typical daytime temperatures range around 65 to 70 degrees, although there are times where the temperatures can drop lower to about 50 to 55 degrees. Compared to other areas of the country during winter, these temperatures are quite enjoyable and mild.
Because the humidity levels are relatively low during the winter, this is a great time to enjoy outside physical activities. Rainfall during the winter is typically quite low. Because temperatures can get relatively cooler in the evening, it's best to keep a light jacket and other warm clothing available as needed.
Spring
Springtime in Sarasota, Florida is quite pleasant and is one of the most popular times for tourists. Average highs hover around the low 80s with average lows around the 60s. There isn't much rain during the spring, so this is a great time to come visit and really enjoy all the new growth that spring brings in the form of flowers and animals coming out from hibernation.
It is important to note that temperatures do vary during the spring. As the season progresses, the waters get relatively warmer, jumping almost 10 degrees. While you can enjoy the weather during the early spring season, if you really want to enjoy the water without feeling cold, it's best to wait until late spring, around May to June. In terms of clothing, during the daytime, you'll be okay with shorts, pants and slacks, and lightweight tees. You may want to carry a small jacket, especially during early spring when temperatures can still be cooler.
Summer
If you're looking to visit Sarasota, Florida during the summer, expect heat. Average temperatures range around 90 degrees during the day and around the 70s during the evening. Luckily, Sarasota is located near the Gulf, which helps to provide cooler temperatures and comfortable breezes. These cool breezes are welcome given that the humidity can be quite high in the summer. Thunderstorms are more prevalent during the summer afternoons, and hurricane season officially begins in mid-July. Thus, it is best to be prepared for inclement weather during the summer months.
If you are looking to become one of the satisfied homebuyers in Sarasota, it is important to know what the weather has in store for you. I'd love to discuss the possibilities available for you in your journey moving to Sarasota.