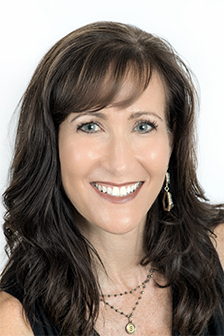 There's no doubt that Sarasota is a great place to live, work, and play.
Its year-round sunny weather is warm enough to spend summer weekends lying on the beach with a cool drink in hand and mild enough for jeans and a T-shirt in the winter.
Sarasota is a short drive to some of the top-rated beaches in the United States, but also has a bustling downtown, growing economy, and dynamic housing market.
Sandy Beaches, Vibrant Culture, Tasty Food
Along with its natural attractions and economy, Sarasota has a wide variety of things to do and activities to offer, making it one of the best places to buy a vacation home.
The white sand of Siesta Beach, frequently ranked best in the country, stretches down the coastline of Siesta Key, just minutes from downtown Sarasota.
Not only has Sarasota become famous for its beaches, but also its vibrant community life, frequent cultural events, welcoming atmosphere, activities, restaurants, and shopping.
Dubbed the Cultural Capital of Florida, Sarasota has a vivid art scene. It is known for both its performing and visual arts, live music, and annual film festival.
The city has a number of galleries and museums, most notably The Ringling, which houses both a Museum of Art with works from periods across time, and a Circus Museum full of history and fun.
It also has a blossoming cuisine scene, making it a great place for foodies who love farm (or ocean)-to-table dining. International specialty cuisines are cropping up in Sarasota, from seafood-focused local favorites to fusion joints. The city truly is an adventure for the palate.
All this, plus a beautiful waterfront, nature parks, top-tier educational institutions, excellent safety and a rising housing market, make this coastal city a great place to buy a vacation home.
Whether for your own family holidays or to rent out to others, Sarasota, Florida vacation home real estate is a great investment right now.
Sarasota Vacation Homes
Home prices in Sarasota County have been steadily rising since 2014, making this one of the top U.S. real estate markets to watch.
Average sales prices on Sarasota vacation homes are up by more than 2.5 percent from last year. Inventory is low, and pricing is high, a balance sustained by a healthy job market and continued demand from retirees in search of sun and younger transplants.
While the cost of Sarasota vacation homes is rising, many neighborhoods in this sunny region are still relatively reasonable.
It remains a great time to invest in the Sarasota real estate market – before it gets too hot, and I can show you some of the top areas to consider depending on your needs and budget.
What Does an Aging Population Mean?
An aging population means increased year-round travel. While an attractive economy might in part be responsible for Sarasota's hot housing market, retiring baby boomers – 76 million of them, in fact – is another.
As a large, prosperous generation prepares for retirement, they're setting their sights on relocation or buying a second home. While families with kids and working adults have summer vacation, or a few weeks off at Christmastime, this jet-setting generation has the flexibility to travel year-round – and is doing lots of it.
With this, the demand for vacation rentals at peak times as well as year-round, may increase, making investing in Sarasota vacation home real estate increasingly valuable.
---
Looking for a home in Sarasota?
---
Sarasota Vacation Homes Still Accessible
With no end in sight for the steady creep of home prices in Sarasota, investing in Sarasota vacation homes now probably means you'll probably reap the benefits down the road.
You might be planning to rent your property, which means you could begin to profit almost immediately. Median rent has skyrocketed to nearly $2,000 per month – 10 percent higher than this time last year.
Like housing prices, both rental rates and the number of rentals have been on an upward trend – a good sign for potential homebuyers. Or, you might be looking for the perfect vacation home for you and your family – both a financial and social investment.
Buy a vacation home now while properties are still in an accessible price and reap the rewards of one of the hottest rising markets and travel destinations in the U.S.
Jump on one of the top Sarasota vacation home deals, put a little extra money into the décor, hire a professional photographer to show your home in the best light, and keep up with regular maintenance to turn it into a cash-generating asset quickly. Well-kept Sarasota vacation homes are hot commodities in this market.